Examining the Rewards and Challenges of Modern Oil and Gas Jobs
by Andreas Exarheas
|
Rigzone Staff
|
Tuesday, July 26, 2016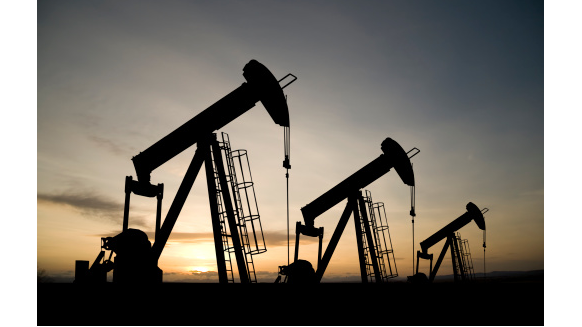 Three workers share their unique insights on modern oil and gas jobs.
As technology continues to evolve in the oil and gas sector, so do the types of roles available in the industry. GE Oil & Gas workers exploring modern employment opportunities in the energy sector, met with Rigzone to discuss their day-to-day tasks, as well as some of the biggest rewards and challenges these newer industry positions offer.
Alessandra Pollifrone, Diagnostic Engineer, Turbomachinery Solutions, GE Oil & Gas
Rigzone: What activities do you perform on a day-to-day basis?
Pollifrone: I am a diagnostic engineer in the Turbomachinery Solutions Remote Monitoring & Diagnostics (RM&D) Houston center, which collects and analyzes asset data for our global fleet of rotating equipment utilized for oil and gas applications such as LNG, offshore and pipeline. My daily activities consist of analyzing the behavior of a wide range of rotating equipment and supporting our customers and engineering teams in identifying and troubleshooting equipment anomalies.
Rigzone: What's the best part of your job?
Pollifrone: The best part of my job is definitely the exposure to a wide variety of events and technologies and the ability to learn while problem solving. It is a great satisfaction to see that our efforts become valuable solutions to our customers. I find it very exciting to work in such a diversified team, both geographically and functionally. There is great potential to gain experience from others in this role.
Rigzone: What are some of the biggest challenges?
Pollifrone: The nature of my job is by definition quite unpredictable as you never know what may come next - a unit may trip or urgent support may be needed by a customer to troubleshoot a technical issue which could potentially cause downtime. This does not allow planning and organizing activities for the long-term and requires the team to work fast and effectively.
As we provide 24/7 remote monitoring and diagnostics [RM&D] service, belonging to a global team and working in rotation with the other RM&D centers can be quite challenging occasionally, as it requires maximizing the available communication and collaboration channels to make sure that information is delivered effectively and projects are executed on time.
Rigzone: How did you land this role?
Pollifrone: I joined GE 3 years ago in this same role. I started my career working for a GE competitor as a mechanical engineer dedicated to support the re-engineering of gas turbine hot-gas-path components. While in this role, I gained experience in design, manufacturing, materials and quality. After 3 years, I moved to the thermal performance and remote monitoring and diagnostics department where I remained for another 3 years before finally joining GE Oil & Gas.
Rigzone: What advice would you give for others that want to follow in your footsteps?
Pollifrone: Be a team player and proactively share your knowledge and experience. I find that the best teams are those where individuals have a natural tendency to cooperate rather than compete. As the business is fast changing, it is important to be patient, have a positive mindset and maintain a healthy balance between long-standing practices and innovation.
Alessio Cigolini, Site Manager, Turbomachinery Solutions, GE Oil & Gas
1
2
3
View Full Article
Generated by readers, the comments included herein do not reflect the views and opinions of Rigzone. All comments are subject to editorial review. Off-topic, inappropriate or insulting comments will be removed.
RELATED COMPANIES