ConocoPhillips to Trim 6% of its Workforce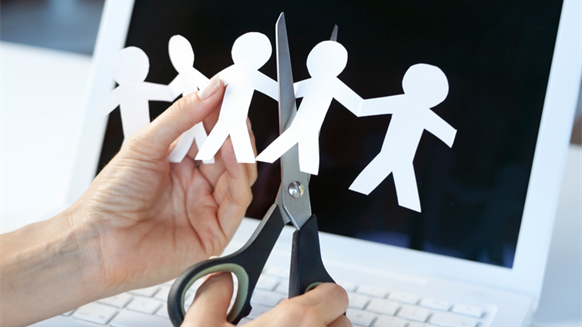 Houston-based ConocoPhillips will lay off 6 percent of its workforce with a majority of the cuts in North America.
ConocoPhillips will lay off approximately 6 percent of its global workforce, the exploration and production (E&P) company confirmed to Rigzone in an email.
ConocoPhillips, which has headquarters in Houston, has undertaken a series of cost-reduction measures over the last 18 months in response to the industry downturn, ConocoPhillips spokesperson Daren Beaudo told Rigzone.
Beaudo said ConocoPhillips has significantly reduced its capital activities and finished some major projects, leaving the company with "more organizational capacity" than it needs.
"We have been transparent with employees that we will have targeted workforce reductions in certain areas of our business to align our organizational capacity with future activity levels," Beaudo said.
North America will be impacted the most by the job cuts.
In February, ConocoPhillips chairman and CEO Ryan Lance said oil and gas companies would have to plan for the worst case scenario in the case oil prices remain low.
The company lowered its 2016 capital budget 11 percent to $5.7 billion in April, which was driven primarily by cuts to deepwater exploration, deferrals and lower costs across the portfolio, Bloomberg reported.
Beaudo said more details regarding workforce reductions will come in upcoming weeks as the company works through its formal process.
Generated by readers, the comments included herein do not reflect the views and opinions of Rigzone. All comments are subject to editorial review. Off-topic, inappropriate or insulting comments will be removed.