Offshore Gulf of Mexico Auction to Go Live on the Internet
by Deon Daugherty
|
Rigzone Staff
|
Friday, July 22, 2016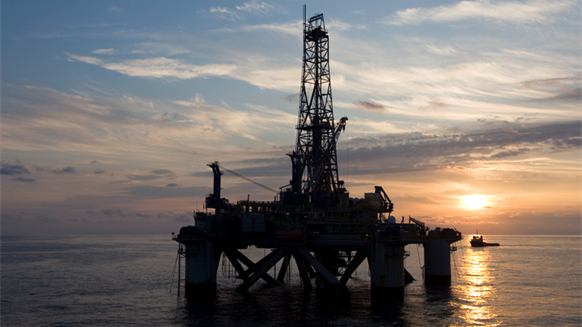 Final sale of western Gulf of Mexico offshore acreage from five-year program will feature real time access to the public.
The Obama Administration will offer almost 24 million acres offshore Texas at auction – its eleventh such sale from this particular part of the Gulf of Mexico – but this exploration and development lease sale has a twist: It will happen live on the internet.
The Western Gulf of Mexico Lease Sale 248, the final sale from the administration's Outer Continental Shelf Oil and Gas Leasing Program for 2012-2017, will actually take place Aug. 24 at the Mercedes-Benz Superdome in New Orleans.
But around the world, it will transmit live from the BOEM website.
In a news statement, officials at the Bureau of Ocean Energy Management (BOEM) said the approach will promote greater government efficiency and transparency and eliminate the need for the public to physically attend the bid reading.
"Making government data immediately available is a valuable resource for taxpayers, both in terms of dollars and cents but also in efficiency," BOEM Director Abigail Ross Hopper said in the statement. "Through the use of technology we can deliver our lease sale information in a much more effective and accessible way to a much wider audience."
This lease offering will bring the total volume sold in the planning area to 60 acres, which netted almost $3 billion in revenue.
The auction will include approximately 4,399 blocks, located from nine to 250 nautical miles offshore, in water depths ranging from 16 feet to more than 10,975 feet (5 to 3,340 meters). As a result of offering this area for lease, BOEM estimates a range of economically recoverable hydrocarbons to be discovered and produced of 116 to 200 million barrels of oil and 538 to 938 billion cubic feet of natural gas. The decision to offer the auction comes after extensive environmental analysts and public comment, according to the statement.
The last Gulf lease sale in March brought in $156 million, the fourth lowest collection since 1983. That auction included acreage in the central and eastern planning areas of the Gulf. A total of 30 companies engaged, submitting 148 bids on almost 45 million acres, the agency said.
Assistant Secretary for Land and Minerals Management Janice Schneider said in a statement that the dollar figure on the auction reflected market conditions, as well as industry interest in federal offshore oil and gas.
Generated by readers, the comments included herein do not reflect the views and opinions of Rigzone. All comments are subject to editorial review. Off-topic, inappropriate or insulting comments will be removed.
MORE FROM THIS AUTHOR
Deon Daugherty
Senior Editor | Rigzone