Leading Procedural Compliance with a Checklist Culture
by Jim Weynand
|
Rigzone Contributor
|
Friday, July 22, 2016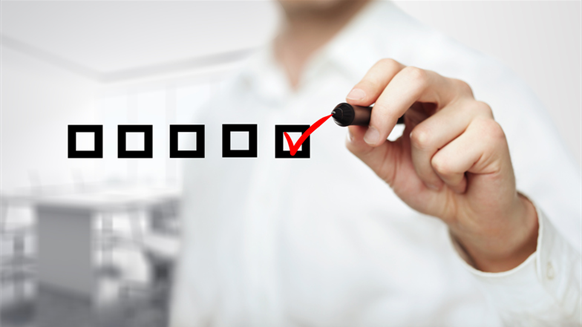 As the oilfield nears the "Great Crew Change," it is clear that industry leaders will have to make smart and strategic choices going forward.
As the oilfield nears the "Great Crew Change" and goes through one of the most transformative periods in a generation, it is clear that industry leaders will have to make smart and strategic choices going forward. Modern drilling rigs and hydraulic fracturing have contributed to an increase in efficiencies from a technological and engineering standpoint.
Jim Weynand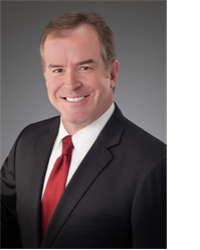 Chief Revenue Officer, Check-6
However, the human component of rig or fracturing crews has not seen concomitant gains. Operational paradigms of the past no longer suit the cost constrained world of today or the foreseeable future. Significant gains in human efficiencies in the oil patch must also be realized all the while equally addressing the external environmental pressures and occupational/process safety concerns further raised by an influx of inexperienced workers.
For many, that's the rub. Can gains be made in efficiencies on the drilling rig or with the fracturing crew without sacrificing safety? For far too long the belief has been that there is a tradeoff between safety and efficiency … or I need better processes to be more efficient … or experience is the most effective tool for operational efficiency. If you are asking yourself, 'What processes or experience can I use to go faster (to be more efficient) without sacrificing safety?' then I would argue you are that you are not only asking the wrong question, but that you are approaching the topic with a flawed mindset. The better question to ask is, 'What system of operations can I put into place that will dramatically improve both efficiency and safety?'
Industries that recognize this fact are often referred to as High Reliability Organizations (HROs). HROs have a few things in common. First, the consequence of error in their respective worlds can be catastrophic. Second, they have highly trained personnel that operate 24/7 in all types of environments. The civilian airline, military aviation, nuclear, medical or emergency services industries are just a few that come to mind.
What's common about these HROs? They all have a checklist culture embedded in their systems of operation.
The Checklist Culture
Organizations in the oil and gas industry have a real opportunity to mitigate knowledge transfer issues, prevent human error and sustain efficiency gains by instilling a checklist culture. Applied with rigor, checklist operations leverage four key attributes for success: process reliability, verifiable compliance, best practice capture and operational insight.
Such a checklist would include the following.
Process Reliability - Tasks are completed correctly the first time, every time, substantially decreasing the amount of rework necessary, improving on-time product delivery.
Verifiable Compliance - Enables leadership to target very specific steps of a given process for improvement thereby increasing worker accountability, identifying process deviation, and enhancing quality assurance.
Operational Insight - Uncovers real-world data to help identify and correct root causes for non-productive time, improving delivery schedules and saving costs.
Best Practice Capture - Identifies and captures best practices in operations that can be replicated, increasing production, operations and maintenance efficiencies.
While a proper checklist culture and its attributes can operationalize and deliver sustained results, it cannot be done in a vacuum. It is imperative that any checklist be designed with an organization's leadership team and its company culture/behavior taken into consideration. For example, leadership must be heavily involved to guarantee operational checklists align with current business objectives, yet subordinate insight and feedback should also be leveraged to ensure any new processes coincide with and not detract from the existing company culture.
Further, trust is irreplaceable. Communal discipline allows supervisors and their subordinates to follow a standardized set of company-based procedures, written by boots-on-the-ground professionals with real-world experiences … rather than a chain-of-command hierarchy based on experience learned 20 years ago from a manual, or worse, the previous supervisor. Teamwork is a by-product of reliability and consistency. A checklist culture is a reliably consistent team of individuals who communicate real-time with each other across the business in familiar language and operate in near perfect rhythm to complete assigned tasks – precisely, safely, and efficiently.
Checklist Development
The goal of a checklist culture is to harness best practices and procedures, ensuring they don't exist in only in a binder; rather, it drives real-time behavioral alignment. Every time. Verified. They include the minimum essential steps and link specific hazards and mitigation actions directly to a job's actual steps. Checklists act as a crosscheck to prevent common sources of human error [forgetting procedural steps, steps out of order, failure to recognize risk associated with actions, direct mutual support or external quality assurance (QA) for critical steps, etc.].
Additionally, successful checklist development includes in real-time, specific notes, cautions, and warnings that alert users prior to performing individual steps. Notes should highlight an operating or maintenance procedure, technique, condition, or statement considered essential. Information contained in notes may also be safety related. Cautions should highlight an essential operating or maintenance procedure, practice, condition, statement, etc., which, if not strictly observed, could result in damage to or destruction of equipment or loss of data. Warnings should highlight an essential operating or maintenance procedure, practice, condition, statement, etc., which, if not strictly observed, could result in injury to or death of personnel or long-term health hazards.
Checklists should only be written to mitigate human error for an operation's most critical, high-risk tasks, where failure is not an option. They should not be written for every single job task during the processing lifecycle.
Conclusion
By instilling a sustained checklist culture, the upstream industry will move organizations from an experienced-based culture, merely aiming for safety, to a knowledge-based culture performing standardized, precision operations. Implementing simple checklist tools makes it easier for crews to use standard procedures to increase productivity and create environments where safety is a short-putt result of doing the job right, every time.
Generated by readers, the comments included herein do not reflect the views and opinions of Rigzone. All comments are subject to editorial review. Off-topic, inappropriate or insulting comments will be removed.