BLOG: PTT Scours Ways of Funding Core Business
Thailand's national oil firm PTT spares no effort in the search for fund its core business in the current challenging market.
"It doesn't matter if a cat is black or white, as long as it catches the mice," Deng Xiao Ping, the late leader of the Communist Party of China, told the Communist Youth League conference in 1962.
Chee Yew Cheang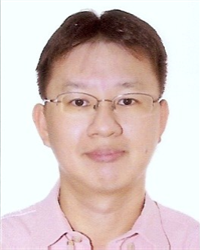 APAC Editor, Rigzone
Senior management of Thailand's PTT Public Co. Ltd. appeared to share such sentiment as the company seeks to combat the effects of the downturn in the oil and gas industry.
Hurt by low oil prices, PTT – the country's national oil company with interests in upstream and downstream businesses – indicated on June 17 that it will reduce capital spending for 2016 by 14.7 percent from $1.44 billion (THB 50.8 billion) to $1.23 billion (THB 43.3 billion).
"The reduction is mainly from the investment projects of natural gas and infrastructure business," PTT CEO Tevin Vongvanich said in a June 17 press release.
In May, Thailand's largest energy firm, in which the government holds 66 percent ownership, revealed that it has allocated $7.66 billion (THB 296.7 billion) for capital expenditure (CAPEX) for 2016-2020.
Weak oil prices have battered PTT's upstream contributions, driving it to search for alternative revenue streams in order to boost profitability.
The Thai firm already started the process a year ago by signing a franchise deal with U.S.-based fast food and biscuit chain Texas Chicken to increase revenue from non-oil business amid low crude oil prices. It will invest $42.6 million (THB 1.5 billion) to set up no fewer than 70 Texas Chicken branches by 2020.
The move may work as PTT can leverage on its network of 1,458 petrol stations, which accounted for around 40 percent of the Thai market. Reuters said June 4 that PTT plans to invest $568,208 (THB 20 billion) over the next five years to expand its service-station network to 1,600.
Currently, PTT's revenue is supported by non-fuel businesses such as its operations of coffee shops under Thailand's Cafe Amazon and Daddy Dough brands at its service stations. It also has contracts with CP All Pcl to host 7-Eleven stores.
PTT sees opportunities in unlocking revenue streams from non-fuel or retail businesses – including fast-food operations, convenience stores and services such as car wash – at its petrol stations, where fuel sales currently provided the bulk of its profit.
To tap on the opportunities offered by its retail business, PTT engaged JP Morgan Chase & Co., Kasikorn Securities and Phatra Securities to complete a study by September quarter advising the firm on a potential initial public offering on the Stock Exchange of Thailand, Reuters said June 4.
The planned IPO of the retail unit, which local brokerages valued at $2 billion to $3 billion (THB 70-105 billion), would consist of the fuel-marketing business and the Amazon coffee shops at the petrol stations, PTT investor relations official said.
In doing so, PTT would improve the value of its low-margin marketing business, strengthen its group's finances and free up funds for investment in exploration and production.
1
2
View Full Article
Generated by readers, the comments included herein do not reflect the views and opinions of Rigzone. All comments are subject to editorial review. Off-topic, inappropriate or insulting comments will be removed.