BHP Billiton Cuts Petroleum CAPEX by 44% in FY2017 to $1.4B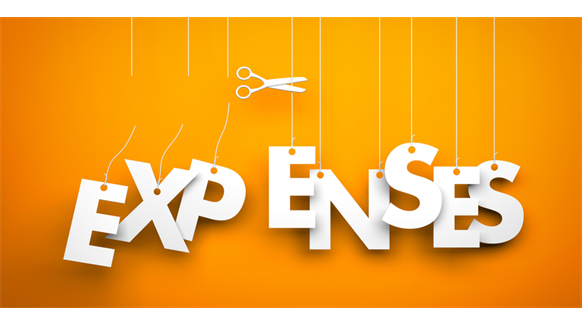 BHP Billiton cuts oil and gas capital expenditure (CAPEX) by 44 percent in financial year 2017 to $1.4 billion, compared to $2.5 billion in the previous year.
Australia-headquartered BHP Billiton Ltd. planned to reduce petroleum capital expenditure (CAPEX) in financial year 2017 (FY 2017), commencing July 1, by 44 percent to $1.4 billion, compared to FY 2016's $2.5 billion, the company said Wednesday in the release of its operational review for the year ended June 30.
The cutback in CAPEX continues a trend that began earlier as BHP Billiton reacted to the global industry downturn, triggered by low oil prices, by trimming oil and gas spending in FY 2016 by approximately 50 percent to $2.5 billion.
Of the budgeted CAPEX amount, BHP Billiton has allocated $800 million for conventional petroleum projects, focused on high-return infill drilling opportunities in the Gulf of Mexico as well as life extension projects at Bass Strait and North West Shelf offshore Australia.
On petroleum production, the firm projected a decline of 200 and 210 million barrels of oil equivalent (MMboe) in FY 2017, compared to a 6 percent fall in FY 2016 to 240 MMboe.
BHP Billiton reported that it continued to focus on near-term cash flow performance at its U.S. onshore assets, with a reduction in CAPEX and development activity likely to lead to a decline in production volumes to between 77 and 83 MMboe in FY 2017. Production from conventional assets is also likely to fall to between 123 and 127 MMboe due to the divestment of its gas business in Pakistan and natural field decline.
Crude oil, condensate and natural gas liquids production for FY 2016 was down 7 percent to 116 MMboe, while onshore U.S. liquids volumes declined 13 percent to 48 MMboe as increased liquids production from the Permian partially offset the temporary deferral of completions activity in the Black Hawk and drilling activity in the Hawkville. BHP Billiton said conventional liquids volumes were little changed as new production wells at Atlantis, Mad Dog and Pyrenees offset natural field decline across the portfolio, caused by cessation of production at Stybarrow, maintenance at North West Shelf and industrial action at Bass Strait.
Natural gas production for FY 2016 fell 5 percent to 745 billion cubic feet (Bcf). The decline was attributed to lower onshore U.S. gas volumes resulting from the deferral of development activity for longer-term value and the successful divestment of its gas business in Pakistan although the fall was partially negated by higher demand at Bass Strait and Macedon.
"In petroleum, we have delivered strong performance from our conventional assets and responded to market conditions by reducing the number of rigs in our onshore U.S. assets as we focus on cash flow and value. We have taken advantage of the fall in deep water drilling costs and accelerated our conventional oil exploration program to simultaneously run campaigns in the Gulf of Mexico and the Caribbean. We are well positioned to bring on shale volumes as markets tighten and develop conventional resources over the medium to long term," BHP Billiton CEO Andrew Mackenzie said in the press release.
For FY 2017, the company said onshore U.S. CAPEX will be pegged at around $600 million, with development activity tailored to the market conditions. This is 50 percent of FY 2016's $1.2 billion that were spent on onshore U.S. drilling and development, of which approximately $400 million was related to a reduction in capital creditors.
Turning to exploration, BHP Billiton intends to pursue high-quality oil plays in three priority basins. It has set aside $700 million for petroleum exploration in FY 2017 as the company accelerates testing of its future growth opportunities. The budgeted sum is larger than FY 2016's budget of $590 million, of which $273 million was spent largely on core areas in the deepwater Gulf of Mexico, the Caribbean and the Northern Beagle sub-basin off the coast of Western Australia.
On June 27, BHP Billiton's Head of Geoscience Laura Taylor said exploration is a priority as the company viewed it as a key source of value creation.
Generated by readers, the comments included herein do not reflect the views and opinions of Rigzone. All comments are subject to editorial review. Off-topic, inappropriate or insulting comments will be removed.