BP's $8 Billion Tangguh Project Boosts Indonesia's Upstream Job Market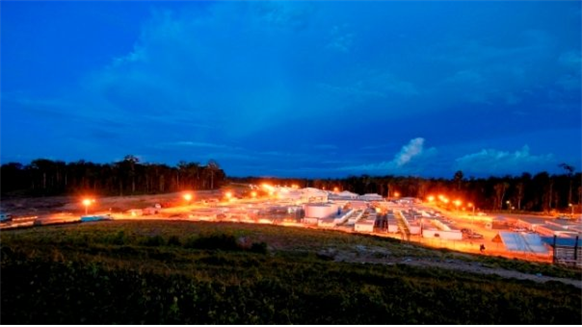 BP and its joint venture partners agree to develop the Tangguh Expansion Project in Papua Barat Province, lifting some gloom from Indonesia's upstream employment market.
The decision by BP plc and Tangguh Production Sharing Contract (PSC) partners to develop the $8 billion Tangguh Expansion Project in Indonesia's Papua Barat Province will create 10,000 new jobs, providing some light in an otherwise depressed job market, industry sources said.
Upstream job prospects in Indonesia have dimmed as consecutive years of cutbacks in industry capital expenditures have curbed, if not trimmed, demand for staff.
"Sentiment has weakened [and] coupled with the fall in oil prices, the outlook doesn't look good," William Simadiputra, a Jakarta-based oil and gas analyst at DBS Vickers Securities, told Rigzone.
Bob Dudley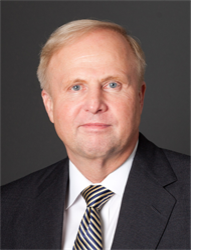 CEO, BP plc
Local units of Chevron Corp. and Japan's Inpex Corp. have commenced the process of laying off workers.
Indonesia's upstream regulator, the Special Task Force for Upstream Oil and Gas Business Activities (SKK Migas), recently revealed that Chevron – Indonesia's largest crude producer – had laid off 750 staff between January and April, half of a planned total reduction of 1,500.
Inpex is also downsizing its local workforce following the delay to the Abadi liquefied natural gas (LNG) project in Masela block offshore Indonesia. This comes after the government decided that the Masela project should be developed onshore rather than a floating LNG (FLNG) facility.
Inpex has offered voluntary redundancies to staff in light of the current market conditions and the government's decision to proceed with an onshore development for the Masela project, Usman Slamet, senior manager of communications and relations, said in a recent news report.
SKK Migas said in March that Inpex planned to cut its workforce by 40 percent or around 400 workers.
While agreeing that oil and gas companies have to downsize to stay competitive, SKK Migas Spokesperson Elan Biantoro pointed out that reducing workforce should be the last resort after other efficiency measures, like cutting operations costs, have been implemented.
Industry players said the number of workers losing their jobs in the upstream sector appeared to be rising this year.
"Most of the staff cut is for consultants only. For permanent employees, only Chevron has cut by 1,000 people. But for services, it's huge, may be more than 1,500 people," a Jakarta-based government source told Rigzone.
Tangguh Project Brings Joy to Job Market
Given the pessimistic outlook, the Tangguh Expansion Project (TEP) offered some relief in Indonesia for domestic upstream employment.
"The TEP demonstrates BP and its partners' continued confidence in Indonesia and our commitment to work closely with the government to meet the country's energy needs, while creating thousands of jobs," BP CEO Bob Dudley said July 1 in a press release.
BP said the TEP will add a third LNG process train with a production capacity of 3.8 million tons per annum (Mtpa), bringing the total plant capacity to 11.4 Mtpa. It will also include two offshore platforms, 13 new production wells, an expanded LNG loading facility, and supporting infrastructure.
TEP will provide 10,000 jobs spread over the project period, with the partners expected to develop Tangguh's Papuan workforce to meet the 85 percent Papuan skilled workforce commitment by 2029. BP plans to award key contracts for the project in the third quarter to meet the start-up date of 2020.
Most TEP jobs will be focused on "construction and drilling, especially drilling as the campaign is long-term. Expatriates may fill roles such as advisors, specialists and other posts that locals can't do," a government source said.
PWC Survey Points to Weaker Job Market
PWC released an investor survey of the Indonesian oil and gas industry entitled "Is the drum half full or half empty?" in May. In it, the firm noted that 91 percent of the respondents expected lower employment for the sector this year compared to 2015, while 1 percent sees higher employment and the remaining 8 percent believed the status quo will hold.
In 2015, PWC said 53 percent of the respondents expected lower employment, compared to 6 percent who thought there would be more jobs and 41 percent who saw flat employment opportunities.
Firms operating in Indonesia's upstream sector expected a decline in headcounts in their respective organizations as demand for staff has fallen as fewer oil and gas projects have been approved by the authorities in recent years.
The survey noted that 74 percent of the respondents expected fewer expatriate staff in their companies this year compared with around 51 percent in the 2015 and 2014 surveys. Among local employees, 53 percent sees lower headcounts in 2016, up from 32 percent in the previous survey.
"The lower oil price is cited as a key factor in reducing workforce numbers," PWC said.
These companies further expressed concerns about a decline in the quality of the Indonesian workforce due to competition posed by higher salaries elsewhere, including those outside of the country, as well as restrictions on expatriate hires, especially those aged 55.
"Some Indonesian engineers leave for better opportunities overseas as career progression is better with foreign companies. Government [does] not offer any incentives for them to stay," Simadiputra told Rigzone.
On staff recruitment and retention, 65 percent of the firms in the PWC survey revealed that they do not expect difficulties in hiring and retaining employees in 2016, while 24 percent felt otherwise and 11 percent are neutral.
Companies seeking to right-size to the current oil price environment have commenced employee reduction programs. Accordingly, the survey results suggested a "general downsizing in the Indonesia's oil and gas sector workforce and is in contrast to the 2012 and 2014 surveys where 60 percent of respondents said that the industry would have difficulty in this area."
Some respondents told PWC that employment issues, especially the restrictions on expatriate workers, were a concern. While the restriction on hiring expatriates aimed to encourage employment and promotion of local staff, some of those surveyed revealed that experienced mentors, who are necessary to help develop local talent, are being lost.
On the adequacy of local skilled workforce available to perform work in the Indonesian industry, the PWC survey reported that an overwhelming majority, or 75 percent, of the respondents indicated that the sector has sufficient number of such staff in spite of the restrictions on expatriate workers. This is 12 percent higher than the 63 percent who participated in PWC's 2015 survey.
1
2
View Full Article
Generated by readers, the comments included herein do not reflect the views and opinions of Rigzone. All comments are subject to editorial review. Off-topic, inappropriate or insulting comments will be removed.