Australia's PM Names Josh Frydenberg as Minister for Environment and Energy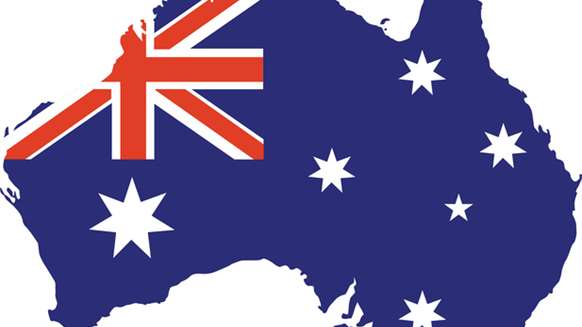 Australia's Prime Minister Malcolm Turnbull, fresh from a narrow general election victory, appoints Josh Frydenberg as Minister for the Environment and Energy.
Australia's Prime Minister Malcolm Turnbull, re-elected in a closely-fought general election held July 2, has appointed Josh Frydenberg as Minster for the Environment and Energy in the new cabinet that will govern the country for the next three years.
Turnbull announced in a press conference at Australia's Parliament House Tuesday that Frydenburg, who was Minister for Resources, Energy and Northern Australia in the previous cabinet, will move to an expanded Environment and Energy portfolio, which will combined all the key energy policy areas.
"These include energy security and domestic energy markets for which he has been previously responsible in the current portfolio. Renewable energy targets, clean energy development and financing and emission reduction mechanisms which are part of Environment," Turnbull added.
Industry organization Australian Petroleum Production & Exploration Association (APPEA) has welcomed Frydenberg's appointment as well as that of Senator Matt Canavan as Minister for Resources and Northern Australia.
"The Holy Grail of policy is integrated environment and energy policies, which can deliver lower emissions and affordable energy security. Combining environment and energy into a single portfolio is a bold move that should be supported by everyone seeking sound long-term policy. Environmental policy is often energy policy and vice versa," APPEA Chief Executive Dr Malcolm Roberts said Tuesday in a press release.
"Mr Frydenberg's understanding of resources and energy issues will be an asset. Governments have the responsibility of balancing competing priorities to deliver good policy -- the Minister understands the policy choices Australia faces as we make the transition to a lower emissions future."
Commenting on Canavan's appointment, the APPEA executive said the incoming Minister for Resources and Northern Australia, having represented Queensland -- home of several liquefied natural gas (LNG) projects in Australia -- knows first hand the vital contribution the resources sector makes to regional communities.
"It is a critical time for the energy sector. As recent developments in South Australia show, we face some challenging transitional issues that require more than just policy posturing. Announcing grand targets and new grants programs can capture headlines but is not a substitute for careful -- and preferably bipartisan -- policy work.
"The industry would welcome an early meeting of the COAG (Council of Australian Governments) Energy Council to develop a genuinely national strategy with the States and Territories for a secure transition to cleaner energy ... Josh Frydenberg understands the issues and is well placed to provide the leadership required," Roberts said.
Generated by readers, the comments included herein do not reflect the views and opinions of Rigzone. All comments are subject to editorial review. Off-topic, inappropriate or insulting comments will be removed.
RELATED COMPANIES
Company: Australian Petroleum Production & Exploration Association (APPEA)
more info