BLOG: Purse String Power Could Lighten Oil, Gas Regulations Load
by Karen Boman
|
Rigzone Staff
|
Friday, July 15, 2016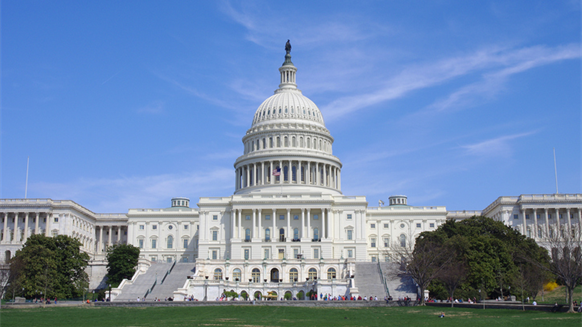 The US House of Representatives' passage of the Interior-EPA appropriations bill delays regulations impacting oil and gas industry.
Given the massive layoffs, project delays and bankruptcies that have taken place, the oil and gas industry needs some good news. That good news might be coming soon from the U.S. Senate.
Karen Boman
Senior Editor, Rigzone
On Thursday, the U.S. House of Representatives approved H.R. 5538, the Department of the Interior, Environment, and Related Agencies Appropriations Act for FY 2017 by a vote of 239-136. The bill would provide approximately $32 billion in funding for a number of government agencies, including the U.S. Environmental Protection Agency (EPA), the Bureau of Ocean Energy Management (BOEM), the Bureau of Safety and Environment Enforcement (BSEE).
Independent Petroleum Association of America President (IPAA) and CEO Barry Russell said the bill would undo some of the excessive regulations that the Obama administration has lobbied against the oil and gas industry this year. These rules include plans announced earlier this year BOEM to update air quality regulations to include emissions from offshore exploration and production. Energy industry groups said the new rules would make it more costly and difficult for oil and gas companies to work offshore.
Urging the U.S. Senate to pass the bill, Russell noted that one of the fundamental responsibilities of Congress, as outlined by the U.S. Constitution, is to appropriate funds for the government to operate.
"Any opportunity to pass an appropriations bill through regular order, with the input of the people's elected representatives, is simply good governance," said Russell in a July 14 press statement. "IPAA applauds the U.S. House of Representatives for passing the Interior Appropriations bill in a fair and transparent fashion benefitting all Americans."
In the past, appropriations bills for government agency funding have been passed all together through an omnibus bill, with no opportunity to open floor debate. But earlier this year, House Speaker Paul Ryan, R-Wis., and Senate Majority Leader Mitch McConnell announced they intended to approve the 12 FY 2017 spending appropriation bills for government agencies in a timely way. As part of that process, Ryan and McConnell intended for each bill to be reviewed and approved separately.
Christopher Guith, senior vice president for policy at the U.S. Chamber of Commerce's Institute for 21st Century Energy, told Rigzone that appropriations bills are one way for U.S. Congress to force the executive branch's hand in terms of spending. This power, combined with the fact that the appropriation bills are being individually reviewed and debated, means that some oil and gas regulations could be delayed, or their impact on industry mitigated. This includes the final BSEE well control rule, and offshore air emissions regulations.
Whether these changes or amendments affecting oil and gas regulations will stay is up to the U.S. Senate. Guith noted that there's no question the appropriations bill will pass, particularly in an election year. The Senate has every right to either debate appropriation bills individually or approve them through an omnibus process, Guith said. That being said, the Senate doesn't like to take tough votes, especially this close to an election. If the bill ends up on the floor of the Senate, debate over issues such as the well control rule could put some people in a tight spot.
Could there be a silver lining to the cloud covering the U.S. oil and gas industry? Stay tuned.
Generated by readers, the comments included herein do not reflect the views and opinions of Rigzone. All comments are subject to editorial review. Off-topic, inappropriate or insulting comments will be removed.