New UK PM Scraps Department of Energy and Climate Change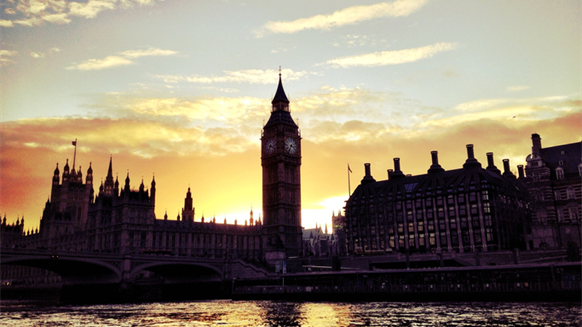 New British Prime Minister Theresa May scraps DECC and hands energy policy responsibilities to Department of Business.
New UK Prime Minister Theresa May has scrapped the Department of Energy and Climate Change (DECC), and added energy policy responsibilities to the government's business department.
The renamed Department for Business, Energy and Industrial Strategy will be headed by the Right Honourable Greg Clark MP, who will be known as the Secretary of State for Business, Energy and Industrial Strategy. Clark was previously the government's Communities Secretary.
Clark said in a statement he is "thrilled" to lead the new department, which is "charged with delivering a comprehensive industrial strategy, leading government's relationship with business, furthering our world-class science base, delivering affordable, clean energy and tackling climate change."
Trade association Oil & Gas UK responded to the news Thursday afternoon by issuing a statement in which its chief executive, Deidre Michie, said:
"I'd like to congratulate the Rt Hon Greg Clark MP, the new Secretary of State for Business, Energy and Industrial Strategy, and his cabinet colleagues on their appointments.
"We will be looking to meet with Mr Clark as soon as possible to discuss the challenges our industry is facing and the opportunities the North Sea offers both for business growth and ensuring a secure energy supply for the UK.
"We very much welcomed the joined up approach taken by the previous government and we hope ministers will continue to work together across the relevant departments to support our sector.
"Offshore oil and gas is one of this country's greatest industrial success stories and must remain a linchpin of a UK industrial strategy. Yet we are at a critical juncture and we need to work with government to address low levels of exploration and development in the North Sea and send a strong message that the UK Continental Shelf is a great place to invest in."
UK law firm Ashurst cautioned that the government needs to send out the right signals about investment in the UK energy industry. Its energy partner, Michael Burns, commented:
"While a fresh approach may have benefits the government must ensure that by getting rid of a department dedicated to formulating energy policy, it's not sending out a message to investors that energy is not a priority for the new government."
However, the elimination of DECC could be a signal that May's government will pursue an energy strategy for the UK that is more concerned about economic growth and less concerned about the country's impact on carbon emissions and climate change. May has a parliamentary record of voting favourably on such issues as shale gas fracking in the UK.