SPE-Gulf Coast Section Helps its Members Transition their Careers
by Valerie Jones
|
Rigzone Staff
|
Wednesday, July 13, 2016
Despite the effects of a harsh industry downturn, one organization is choosing to be proactive with its members while the world waits on signs of a recovery.
The Society of Petroleum Engineers – Gulf Coast Section (SPE-GCS) launched the Members in Transition (MiT) initiative in February to assist its members who are searching for jobs in the wake of low commodity prices and a challenging job market. Through monthly seminars, access to software training and an opportunity to acquire funding for entrepreneurial endeavors, SPE-GCS is helping members in their career transitions.
"The valuable part of having a monthly seminar series is people can join a group of colleagues who are in similar circumstances and share best practices," C. Susan Howes, chair of the committee for MiT, told Rigzone. "The good news is that some people are finding jobs. It's a positive opportunity to share and collaborate with colleagues as well as offer tips and tricks."
C. Susan Howes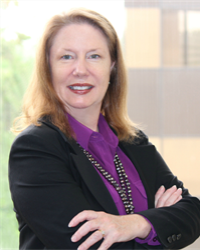 Committee Chair, Members in Transition
The seminar topics range from practical, such as how to write your resume, to inspirational, such as how to start your own consulting business.
The MiT initiative also looks to foster the influx of entrepreneurs, which often blooms during industry disruptions.
Disruptions "cause people to rethink the standard process or way of doing things and look for ways to do them more effectively and efficiently," Howes said. "That's where there will be some entrepreneurial ventures that start as a result of this."
The Ideas Launch Pad (ILP), an essential part of the initiative, is in partnership with the Houston Technology Center, a Houston-based business incubator.
"Several of our leaders in SPE-GCS have been active in working with the HTC and saw an opportunity to really shepherd more projects to HTC – to really provide us a pipeline to bring those good ideas to fruition," Howes said.
After the SPE-GCS chairman wrote a column calling for members to put forth their abstract ideas, they began rolling in. A committee meets regularly to review the abstracts. The ideas deemed the best are then sent to the HTC and the prospective entrepreneurs have an opportunity to pitch their ideas. If they become an HTC client, they'll qualify to benefit from the incubation process aimed at securing angel and/or venture capital funding.
SPE-GCS chair Dr. Ivor R. Ellul said the organization currently has four ideas progressing through the HTC – Enhanced Oil Recovery, drilling technology, real-time drilling decision-making and airborne facility monitoring.
Gauging the life span on the MiT initiative isn't black and white. Though the free access to software won't last forever, Howes said the help for entrepreneurs is more evergreen, and something SPE-GCS hopes to continue.
"Having a focus on entrepreneurialism and starting small businesses in the Houston area is really valuable … it can work for senior, experienced people as well as younger people right out of college," she said.
MiT's monthly seminars are open to the public (non SPE-members) and are held the first Friday of every month.
Generated by readers, the comments included herein do not reflect the views and opinions of Rigzone. All comments are subject to editorial review. Off-topic, inappropriate or insulting comments will be removed.