BLOG: Who's Zoomin' Who When the Oil, Gas Politics Gets Very Personal?
by Deon Daugherty
|
Rigzone Staff
|
Wednesday, July 13, 2016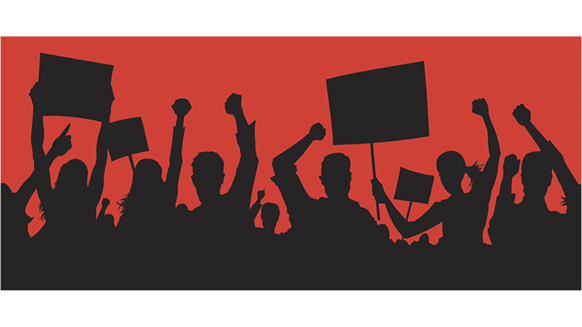 Angry anti-frackers take their frustration to FERC commission member's home.
With apologies to the Queen of Soul, this song title popped into my head while reading about the DC bureaucrat who's being stalked by a gang of "anti-fracking" protestors.
Deon Daugherty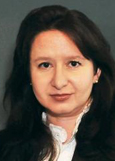 Senior Editor, Rigzone
To hear it from Bloomberg, Federal Energy Regulatory Commission (FERC) member Tony Clark can't feed his kid in peace because certain environmentalists are griping that they've been "FERC'd" by the commission's rules. When members of Public Citizen rang his doorbell during dinner, Clark's 9-year-old son asked, essentially, 'What's up with the people on our lawn, Dad?'
To most readers of the U.S. Constitution, it's clear that free speech is one of the nation's most precious commodities – or at the very least, it was at one time. And as a card-carrying member of the "pest," it's one of my personal favorite liberties. But there are other parameters that should be observed in a civilized society.
Let's put aside for a moment the fact these folks are actively harassing Clark on the street – quite literally plastering his face on "wanted" style posters throughout the tony Washington DC suburb where he lives – and what rights may or may not be violated with that approach to protest. Rather, focus instead on a single question:
At what point does the political become so personal that it's OK to hang out at someone's home as a means of intimidation?
We can begin with the property line. Ironically, it's the commission's decisions on eminent domain – the re-appropriation of private land for public use – that have driven Public Citizen to Clark's doorstep.
Even public officials should get a break at home. Their kids and pets likely didn't do anything to raise such ire. Frankly, if someone took such offense to my work that they showed up at my house to berate me, I would probably follow the well-hewn practice of grouchy old people all over the world.
Grab a cane, brandish it wildly and holler, 'Get off my lawn!'
Generated by readers, the comments included herein do not reflect the views and opinions of Rigzone. All comments are subject to editorial review. Off-topic, inappropriate or insulting comments will be removed.