Japan Progresses Methane Hydrate Project, Ignores Industry Downturn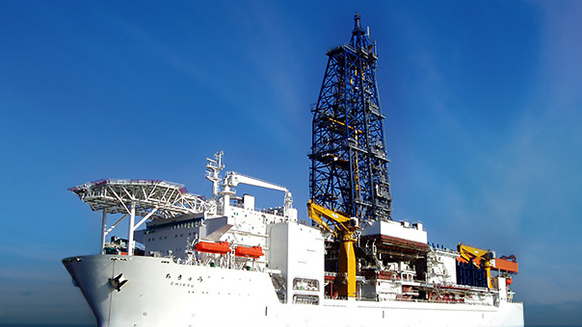 Energy security concerns nudge Japan to press on with its methane hydrate program even as low oil prices lower the urgency to search for alternative fuels.
"Because we are in the research phase to progress the methane hydrate development to commercial production in the future, we think the fall in oil price or lower gas price in the short term does not affect [the project] so much," JOGMEC's Nakatsuka said.
The timeline for commercial methane hydrate production, tentatively planned for 2023, hinges on a successful production test planned for 2017, according to news reports.
Collaborations with India
Japan, with a fairly advanced methane hydrate program, is collaborating with other countries, including India, to try to find and produce gas from the resource.
State-owned Oil and Natural Gas Co. Ltd. (ONGC) made India's largest methane hydrate find off the Andhra coast in the Krishna-Godvari (KG) Basin in August 2015, according to news reports. The exploration campaign was undertaken in collaboration with Japanese and U.S. scientists.
"We are not in a position to discuss Japan's role in India's ONGC MH [methane hydrate] program but we at JOGMEC are collaborating with them under a MOU [memorandum of understanding] with one of the Indian organization," Nakatsuka said.
ONGC intends to learn from Japan's experience and technology in this field and hopes to start pilot methane hydrate production from 2017.
1
2
3
View Full Article
Generated by readers, the comments included herein do not reflect the views and opinions of Rigzone. All comments are subject to editorial review. Off-topic, inappropriate or insulting comments will be removed.