Japan Progresses Methane Hydrate Project, Ignores Industry Downturn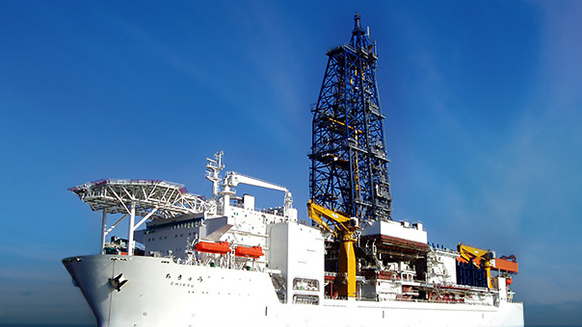 Energy security concerns nudge Japan to press on with its methane hydrate program even as low oil prices lower the urgency to search for alternative fuels.
NauticAWT, which handled production testing design, planning and execution services for the first production test, will "directly apply its Well Test Engineering expertise to this project," the firm said June 13 in a press release.
NauticAWT CEO John Gronbech said, when contacted by Rigzone, that the company is "not in a position to disclose or comment on the project."
Pooling Expertise to Tap Methane Hydrate
JMH was established in October 2014 by 11 companies to participate in the government-led program on offshore production test of pore-filling type methane hydrate. The shareholders comprised seven oil and gas firms and four engineering companies.
JMH will initiate the development of technologies to realize commercial development of methane hydrate, tapping on the experience of its shareholders.
Company stakeholders include Japan Petroleum Exploration Co. Ltd. (33 percent), Japan Drilling Co., Ltd. (18 percent), Inpex Corp. (13 percent), Idemitsu Oil & Gas Co., Ltd. (5 percent), JX Nippon Oil & Gas Exploration Corp. (5 percent), Nippon Steel & Sumikin Engineering Co., Ltd. (5 percent), Chiyoda Corp. (5 percent), Toyo Engineering Corp. (5 percent), JGC Corp. (5 percent), Mitsui Oil Exploration Co. Ltd. (5 percent), and Mitsubishi Gas Chemical Co., Inc. (1 percent).
Japanese companies with expertise in developing deepwater energy resources such as MODEC, Inc. also eyed involvement in the methane hydrate project.
A spokesperson for MODEC told Rigzone in an email that the company will "aggressively participate in any offshore energy and mineral resource development."
The company, a major player in the floating production systems industry, has developed a deepwater air lift system (DWAL), which is similar to gas lift technology widely used in oil production enhancement, to lift energy and mineral resources from seabed.
"MODEC considers DWAL will make a significant contribution to develop seabed resources, such as natural gas hydrate, seafloor massive sulfides, cobalt rich crust, manganese nodules, rare earth rich mud, phosphate etc., in the Sea of Japan and other areas," the spokesperson said.
Getting Tools to Develop Methane Hydrate Projects
Chiyoda – a minority shareholder in JMH – is expanding its industry competences by acquiring a 50 percent stake in EMAS AMC, the subsea services unit of Singapore's Ezra Holdings Ltd., in March to create EMAS CHIYODA Subsea.
In June, Japanese shipping company Nippon Yusen Kabushiki Kaisha (NYK) acquired a 25 percent stake in EMAS CHIYODA Subsea, leaving Ezra and Chiyoda with 40 percent and 35 percent interest, respectively.
Japanese media Nikkei Asian Review reported that NYK's approximately $90 million acquisition will offer the firm access into seafloor equipment engineering for oil drilling. EMAS CHIYODA Subsea has a fleet of nine offshore construction vessels that can operate different types of projects in various water depths and it specializes in connecting pipework from offshore platforms to seafloor installations.
With the government focused on tapping Japan's subsea resources, including methane hydrate for its natural gas, engineering companies such as Chiyoda seems to be equipping themselves with the right capabilities for such an eventuality.
Project Progress Even with Low Oil Prices
As Japan adapts to a changed energy landscape in the post-Fukushima era, the potential introduction of new supply such as methane hydrate would be welcomed, especially if it is available locally.
1
2
3
View Full Article
Generated by readers, the comments included herein do not reflect the views and opinions of Rigzone. All comments are subject to editorial review. Off-topic, inappropriate or insulting comments will be removed.