Trade Union Says UK Oil, Gas Workforce Plan Comes up Short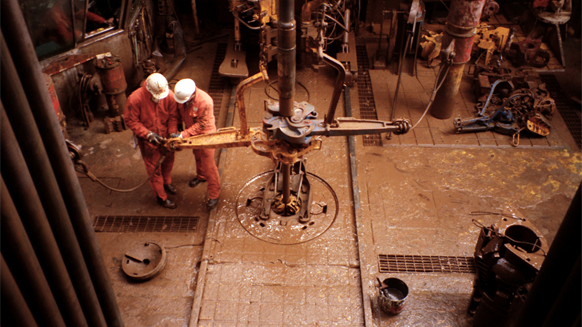 The Unite union attacks the UK government's Oil and Gas Workforce Plan as 'woefully inadequate.'
UK trade union Unite has attacked a government plan to support jobs in the oil and gas sector, describing it as "woefully inadequate." In a statement late Wednesday, Unite called for a summit of key industry figures and ministers from the Scottish and UK governments "to hammer out an action plan to save the offshore oil and gas industry."
The Oil and Gas Workforce Plan notes that in 2014, when investment in the UK Continental Shelf was at a record level, the upstream oil and gas industry supported some 375,000 jobs, which translates into one in every 80 UK jobs. Since then, Unite has found that an estimated 120,000 jobs have been lost in the UK sector, so the government plans four key measures designed to help support employment:
The government plans to expand its Talent Retention Solution by creating a tailored portal for the oil and gas sector that aims to help skilled individuals seek out new roles in sectors that can use their existing skills and experience.
Training body OPITO will look at ways to redesign the Skills Connect Web-based tool so that it can be used by oil and gas workers to better understand which job roles in other sectors are most appropriate for their skillsets.
Further financial support to oil and gas workers from the government for training, such as Advanced Learner Loans.
The development of a longer-term modelling and planning capability for the UK oil and gas workforce, including better information to understand what the future workforce needs under different market scenarios.
A foreword to the report, signed by Business Minister Anna Soubry and Energy Minister Andrea Leadsom, stated:
"The future success of the industry will depend on retaining access to a skilled workforce. That is why we have worked with the oil and gas sector to develop this workforce plan. Understanding the long-term outlook for the industry and planning for the future is inherently difficult. The aim of this document is not to predict the future. The purpose of this plan is to put in place measures which will help industry deal with the cyclical nature of its workforce needs over the longer term."
However, Unite national officer Tony Devlin responded in a statement:
"The Oil and Gas Workforce Plan is woefully inadequate and fails to deal with the fundamental issues facing oil and gas workers and their industry. The report doesn't address the race to the bottom which we are seeing in pay, terms and conditions and safety while thousands of jobs are cut and livelihoods are turned upside down.
"The emphasis on managing decline, rather than arresting decline and putting the offshore oil and gas sector on a sustainable footing, is deeply disappointing. We have had a lot of work going on through public bodies and various employer organisations, but we will not secure a future for the UK's oil and gas industry unless key decision makers come together to formulate an action plan for the industry.
"We call on key industry figures and senior politicians to come together with trade unions in a summit to address the challenges facing the oil and gas industry and take action to put it on a sustainable footing for the future."