Weatherford Sees Growth Potential for Offshore Portfolio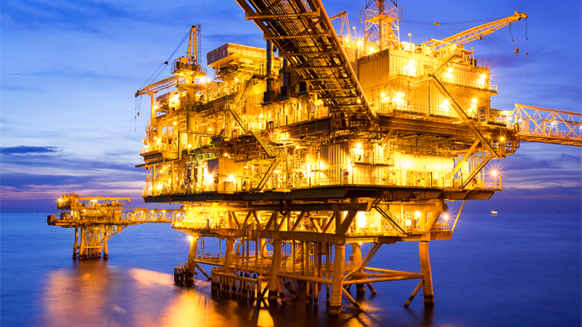 Weatherford seeks to grow market share beyond its traditional land-based completions business with its portfolio off offshore-capable technologies.
Oilfield services firm Weatherford International Plc's completion of its offshore-capable portfolio is helping it gain market share in the offshore market, a company leader says.
Weatherford has been in the completions business for years, primarily focused on land completions in the United States, Canada, and the Middle East. Most of the products were designed in the 1980s and '90s — like the majority of modern completion tools — and focused on these markets. In 2012, Weatherford acquired Aberdeen-based technology company Petrowell; this was the start of Weatherford's effort to enter the offshore completion market in a big way, Mark Hopmann, vice president of well completions technologies, told Rigzone. At the same time, the company started a research and development (R&D) project to transform its portfolio of land technology into a portfolio suitable for use offshore.
While Petrowell had developed very advanced technologies, the niche company lacked the support to bring them to a global market, Hopmann said. Weatherford saw the Petrowell acquisition as an opportunity to provide differentiating technologies. Today, even though oil prices are low, Weatherford is still growing internationally because of its new offshore-capable portfolio.
Hopmann said the company has actually gained market share by being able to participate in offshore exploration and production. The company was recently awarded its first contract for the majority of completion technologies on an offshore platform operated by a major oil and gas company in the North Sea. The company has also had recent offshore wins in Asia Pacific, the Middle East, and Sub-Saharan Africa, and is participating in a tender for work in the Gulf of Mexico.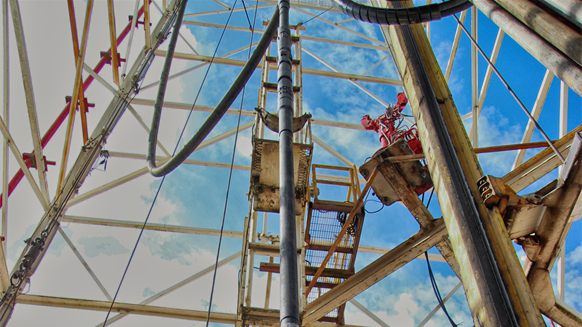 Weatherford's WFX0 Gravel-Pack System is part of the company's offshore-capable portfolio of completion technologies.
The products created through this R&D cycle are coming out just in time for the next upturn, Hopmann said. But the downturn is not deterring Weatherford from pursuing its strategy of expanding its offshore portfolio to include a full-service gravel pack system to help its clients' lower well costs.
These offerings include the fully offshore capable reservoir solutions. It combines different product lines, such as reservoir monitoring, sand control, and upper completions. This wholly integrated Weatherford approach was utilized for a Norwegian North Sea well.
"We know what the marketplace looks like, so we know what our portfolio needs to look like," Hopmann said of Weatherford's strategy to enter a market where Halliburton and Baker Hughes are heavily involved, and Schlumberger to a lesser extent.
For its new fully offshore-capable line, the company has taken the standardization approach.
"We wanted to build all these things modular, so they're easy to switch," Hopmann explained. "Designing the entire line from scratch allows for this modularity; this reduces inventory on our side and on the customer's side."
Weatherford also is seeking to develop a well services identity. The company already had a lot of well services technology scattered throughout multiple Weatherford lines, but not put together in an integrated fashion, Hopmann told Rigzone.
"Now we have multiple products under one umbrella that we can combine depending on the client's needs."
Hopmann said Weatherford is seeing a lot of traction for its well completion services, given the current oil price environment. Rather than spend money on new wells, companies are investing to keep existing wells going.
In 2015, approximately 50 percent of the revenue for Weatherford's completions business unit came from traditional upper-completion components, such as packers, flow-control devices, barrier valves and safety valves. The remainder of the revenue for this business unit came from unconventional completion products, including openhole packers, and sand-control products.
Challenges and Outlook
Like other oilfield service companies, Weatherford has been negatively affected by the downturn in oil prices that has prompted exploration and production companies to cut spending. In February of this year, the company reported it would cut about 6,000 jobs in the first half of this year due to the impact of low oil prices on E&P activity. Weatherford subsidiary Weatherford Artificial Life Systems on June 27 reported it would cut 90 jobs at its manufacturing operations facility in Katy, Texas.
1
2
View Full Article
Generated by readers, the comments included herein do not reflect the views and opinions of Rigzone. All comments are subject to editorial review. Off-topic, inappropriate or insulting comments will be removed.