BLOG: Streamlined Standards Part of Move Toward Efficiency in Shale
by Karen Boman
|
Rigzone Staff
|
Friday, July 01, 2016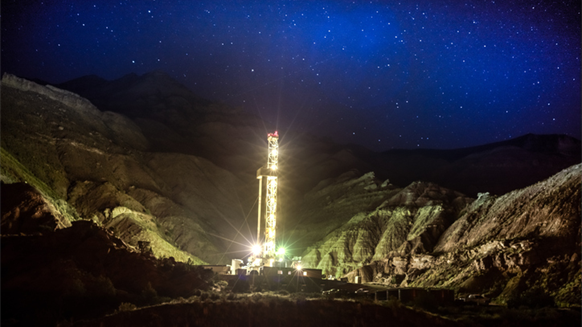 Shell's move to reduce its operational standards -- as part of its fit for purpose strategy on shale -- makes sense as greater capital efficiency will be needed to meet the challenges of shale.
The challenges that the oil and gas industry has faced in recent years – from adapting to onshore shale activity to weathering the most recent oil price downturn – has prompted discussion in the industry of refocusing corporate strategy to enhance efficiency and productivity while reducing cost and meeting health, safety and environmental standards.
Karen Boman
Senior Editor, Rigzone
Royal Dutch Shell also has sought to refocus its strategy in the recent downturn. Earlier this month, the company said it would limit its capital spending through 2020 as it seeks to improve capital efficiency. Shell views its unconventional resources as a great opportunity, but will focus on its cash engine businesses such as conventional oil and gas through 2020.
To better prepare itself for future shale activity, the company's strategy since 2013 has focused on rationalizing its portfolio, reshaping its capability to a fit-for-purpose approach, and creating a culture for success in shale. As part of this strategy, the company has reduced the operational standards it follows from 20,000 to less than 200 as part of its strategy going forward. The 20,000 standards Shell had to adhere to for its design engineering practices spanned across the globe, from operations offshore Malaysia to a central processing facility in West Texas.
Shell revamped its standards to address the risks it faced in its onshore shale business, which has quite a different profile from offshore exploration and production, Greg Guidry, EVP of unconventional – Americas at Shell, said at a recent media event in Houston. The onshore standards are intended to manage the uniqueness of the onshore shale environment and to be much more cost-effective. Shell officials say they have seen significant efficiency gains; now, there is demand for this fit-for-purpose solution across other lines of business within Shell.
Many unconventional operators were already operating in a similar way, Shell officials told Rigzone.
"The shift for Shell has been that we have adapted from using design standards that are frequently used on mega-projects with very complex systems, to scaling the standards down as needed for the much simpler onshore gas facilities, while ensuring our operations are safe."
Shell's decision to reduce its standards makes sense. Logic dictates that fewer standards are easier to follow than many standards. Going forward, the challenges of shale will remain the same. Guidry noted that the ultimate limit to shale activity will not be a technical or commercial limit, but the social license to operate. Whether its dust, noise, fracking, or community impact, unconventional exploration and production, oil and gas companies will still need to address the license to operate as part of their strategies. As industry examines its practices, new approaches and ways of thinking are needed.
Generated by readers, the comments included herein do not reflect the views and opinions of Rigzone. All comments are subject to editorial review. Off-topic, inappropriate or insulting comments will be removed.
RELATED COMPANIES