Islamic State, Political Instability Derails Libyan Oil Industry
|
Wednesday, June 29, 2016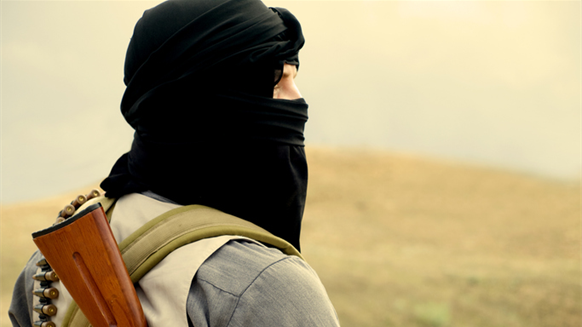 Attacks on oil and gas facilities, along with political instability, are damaging Libya's oil and gas industry.
Ongoing militant attacks on hydrocarbon installations in Libya have helped stem the production of oil in the country to well below pre-2011 output levels.
"Such activity, in combination with oil embargos, has contributed to an 80 percent fall in national oil output since 2011," said Ruth Lux, a senior consultant within JLT's credit, political & security risk division consulting team.
For most of the last two years, oil production in Libya has been stuck at around 300,000 to 400,000 barrels per day (bpd), Martijn Murphy, research manager for Wood Mackenzie's Middle East and North Africa upstream oil and gas team, told Rigzone.
Martijn Murphy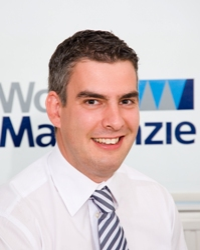 Research Manager, Wood Mackenzie - Middle East and North Africa upstream
This output drop is not good news for the country considering it's one of the most dependent oil economies in the world, according to a study by Bloomberg released in January.
Since the start of 2016, Islamic State (IS) has launched a number of attacks on Libya's oil and gas assets.
In January, IS set fire to oil storage tanks in an assault on the Ras Lanuf terminal in northern Libya and the group is suspected to have staged an attack on a water plant near the Sarir oil field in eastern Libya in March. An attempted assault on an oil field on Apr. 2 led to the death of two guards and it was revealed on Apr. 10 that staff from three oilfields in eastern Libya had been evacuated because of fears of further attacks.
Following the latest assaults, the most senior United Nations official in Libya, Martin Kobler, said he was deeply concerned.
"The attacks of the so called Islamic State…are a serious threat to Libya's oil installations," said Kobler, the special representative of the secretary-general and head of the UN support mission in Libya, in an April 27 press release.
This concern was echoed by Lux, who warned that "commercial assets face a severe and rising threat, particularly in the Sirte basin."
IS Not Seeking to Gain Control of Libyan Oil Assets
Although similar to attacks in Syria and Iraq, IS' assault on Libyan oil and gas facilities has a different purpose, Lux explained.
"Targeting energy sector assets is a core aspect of IS' initial strategy, designed to ensure that Libya remains a failed state and consequently vulnerable to further exploitation, as opposed to its approach in Syria and Iraq which has revolved around isolating and controlling energy facilities in order to generate revenue," said Lux.
Ruth Lux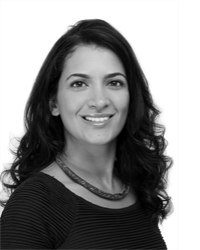 Senior Consultant, JLT
Murphy said the damage to facilities in Libya was opportunistic.
"There's little prospect of IS gaining control of Libya's oil. The attacks in January this year … demonstrated more I think the strategies about destroying Libya's export capacity and increasingly depriving the central bank of export revenues, rather than seeking to control the ports and export crude, which I think would be a non-starter," said Murphy.
WoodMac's research manager also revealed that IS lacks the military capability to gain control of the country's ports since the Libyan national army, and militias allied in the east, have significant air power which can be called upon.
The Future of Libya's Oil, Gas Industry
Libya's fractured and ineffective oil and gas industry has a lot of obstacles to overcome if it is to develop into a functioning business, Lux said.
Political hostility between the UN-backed Tripoli-based government and its eastern counterpart is reflected in the energy sector, with both factions battling over petroleum revenues, she explained. The outlook for the oil and gas sector depends on the progress of negotiations between western and eastern factions. If a comprehensive political and economic settlement is reached, the removal of the UN embargo should re-energize the industry, Lux said.
"However, such a scenario is unlikely in the medium term. The myriad of rival militias, IS' pervasive presence and the intransigence of the fragmented political sphere will continue to inhibit any serious progress," she added.
Murphy explained the sector's fortune depend entirely on politics. If the eastern House of Representatives is able to co-lease around the UN-backed Government of National Accord – and approve the Libyan political agreement – Libyan production could recover.
"The country could likely double its production to around 700,000 barrels per day within a relatively short period of time," said Murphy.
Despite its political and militant setbacks, the WoodMac representative believes that the state of the country's oil and gas sector will improve within the next five years and suggested that some recent developments have been promising.
"The fact that the GNA has taken route in Tripoli and that some of the major institutions now look like they've pledged allegiance and are working with the central bank [is encouraging] ... also it looks like IS is on the back foot a bit now," he said.
"I think a successful recovery in the upstream industry will ultimately be predicated on the House of Representatives government coming on board, approving the Libyan political agreement and being part, ultimately, of the GNA," Murphy added. "Beyond that, I suppose there will have to be a protracted period of stability, institutions functioning as they were before 2011, as the international oil companies will want to see before putting expats back on the ground and committing significant capital into rebuilding the industry in the country," he concluded.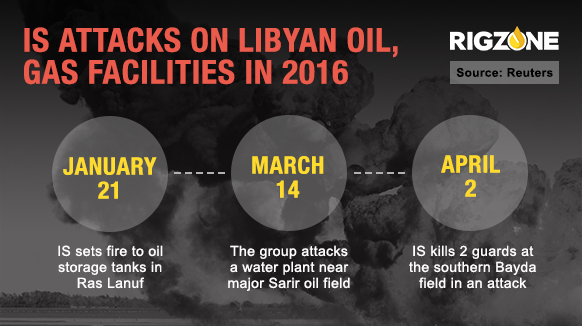 Generated by readers, the comments included herein do not reflect the views and opinions of Rigzone. All comments are subject to editorial review. Off-topic, inappropriate or insulting comments will be removed.