Operations as a Science May Benefit Offshore Exploration, Production
by Karen Boman
|
Rigzone Staff
|
Monday, June 27, 2016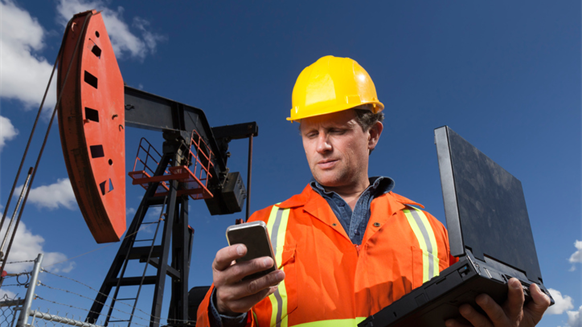 GE and Shell see benefits for the exploration and production sector in the 'Operations as a Science' approach.
GE and Royal Dutch Shell are seeing a shift from 'Operations as an Art' to 'Operations as a Science' both in marine and offshore exploration and production (E&P) sectors.
The terms came out of discussions GE and Shell had with oil and gas industry thought leaders. Operations as an Art is defined as relying on workforce expertise or gut-feeling decision-making in offshore operations. Operations as a Science is decision-making driven by data. The need for greater transparency, predictability and excellence in operational performance is forcing this shift in operational strategy, officials with Shell and GE said. Big Data and digital technologies are enabling the shift from Operations as an Art to Operations as a Science.
Like the marine sector, the offshore E&P sector has been slow to adapt to new ways of operating, Suman Muddusetti, Marine Risk Team Lead Shell Projects and Technology, told Rigzone. In the marine sector, the essentials of ship design have remained unchanged for a number of years. The offshore sector is exposed to relative higher risk and the desire of sticking with the "tried and tested," has also made the sector slow to change. The fact the marine industry has been regulated by classification societies – a non-government organization that establishes and maintains technical standards for the construction and operation of ships and offshore structures -- and regulations usually lag technology development, means change comes slowly compared with less-regulated industries, Tim Schweikert, president and CEO for GE's Marine Solutions, told Rigzone. In less regulated industries, things move more quickly.
Suman Muddusetti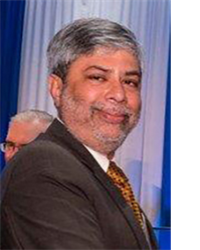 Marine Risk Team Lead, Shell Projects and Technology
The lack of transparency in the offshore E&P world also is due to the tradition of allowing field decisions to be made by people in the field, in part driven by the past when communication technology with limited range meant offshore rigs faced little interference from shore-based support. Leaps and bounds made in communication technology means that offshore crews are more connected to onshore base support, creating expectations of structure and transparency, Muddusetti said.
The offshore E&P sector maybe be the biggest beneficiary of the marine sector's shift to operation as a science, said Schweikert. Faced with significant capital spending and consequences of operational misses, the need for Operation as a Science in the offshore E&P world has grown.
Given that lots of offshore equipment is enabled for Big Data technology, plenty of opportunities exist or the offshore E&P sector to leverage Big Data. The offshore sector is certainly data rich, but offshore E&P companies have their data stored in silos, rather than a systems approach that permits a holistic view of data. The ability to see across silos presents the opportunity for better decision-making, Muddusetti said.
The shift to Operation as a Science also means having an 'always-on' supply chain, Muddusetti said. This will require a shift from the silo mentality to a systems approach. This fundamental shift cannot take place in a piecemeal fashion, but requires conscious strategic decisions as well as technologies such as advanced software analytics tools. This approach can be consciously embedded into the process, and will allow machines to either validate or provide insightful decisions, he said.
Tim Schweikert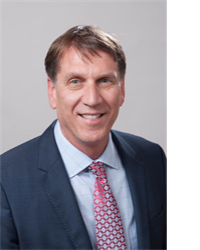 President and CEO, GE Oil & Gas' Marine Solutionse
Breaking out of the silo mentality will require offshore operators to answer questions, such as who owns data, and whether the right cybersecurity measures are in place. Operators also will have to look at the fidelity of this data and whether it can provide the needed precision and accuracy, Muddusetti said.
The good news is that, the proliferation of sensors and bandwidth, lower cost of communicating with onshore, and in particular the enhanced software analytics capability, provide a remedy to the issue of transparency and structure. Greater connectivity allows people onshore to monitor how well offshore workers are performing and to provide support at the earliest time possible, Muddusetti said.
The greater connectivity among vessel assets and operators will also create improvements in offshore operations and maintenance. Using data to make decisions that impact operations will result in precision quality and predictability in operations. For offshore maintenance, operators traditionally have followed a calendar-based approach, rather than performing maintenance when it's required. This can result in overspending or underspending on maintenance, Muddusetti explained.
"We have found that failures tend to occur following maintenance because you have human beings intervening on a scheduled basis," said Muddusetti.
Operational breakdowns lead to non-productive time and more financial burden.
"On drillships, a typical amount of non-productive time results in $10 to $12 million in costs. Reducing those costs by 20 percent can save up to $2.5 million a year," said Schweikert. But the true savings lie in the total value chain of production. If you have a disruption in upstream, it also impacts the productivity of investment downstream. While this is a little bit harder to quantify, it can create significant value for customers."
Offshore E&P business models are ripe for disruption due to the need for greater transparency that will foster more open dialogue. This transparency is needed to manage risks in a pragmatic, cost-effective manner to address the real or perceived price risks.
1
2
View Full Article
Generated by readers, the comments included herein do not reflect the views and opinions of Rigzone. All comments are subject to editorial review. Off-topic, inappropriate or insulting comments will be removed.
RELATED COMPANIES