Nomura's Kwan Sees Big Data Among Game Changers in Oil, Gas Industry
by Ranveer Karan
|
Rigzone Contributor
|
Tuesday, June 28, 2016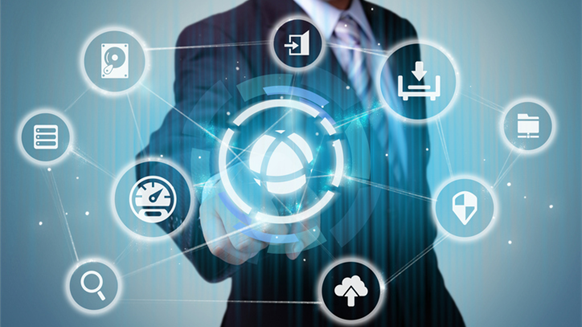 Nomura's senior analyst Gordon Kwan sees big data and internet of things (IoT) as potential game changes in the oil and gas business.
Big data and internet of things (IoT) could be game changers for the financially-strapped oil and gas industry, enabling firms to be more profitable at $70 per barrel than they were at $100, said Gordon Kwan, Nomura's regional head of oil & gas in Asia ex-Japan.
This combination could complement ongoing industry cost reforms to structurally lift returns on capital at companies in the long-term, Kwan said.
Smart wells, visual reality and deployment of robots would help to cut cost and provide a better understanding of the geology, commented Kwan, a petroleum engineer who led Nomura's report on "Global Oil & Gas: Big data, IoT to transform industry."
Using big data and IoT, smart wells will improve production, virtual reality will help pinpoint the sweet spot for accumulated hydrocarbon resources and the deployment of robots would assist in managing risks in hazardous sites and locations, the economist added.
Gordon Kwan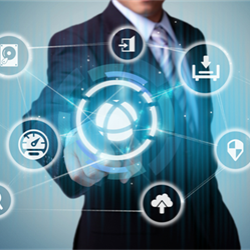 Nomura Regional Head of Oil & Gas in Asia ex-Japan
Artificial Intelligence to Usher Changes in Industry
The Nomura analyst believes artificial intelligence in technologies will usher in more changes in the industry. Already, robots are being deployed in refineries and natural gas pipelines to investigate problems, toxic spills, oil spills or managing risk in hazardous areas.
Engineers are already using super computers to simulate the subsurface conditions to find a sweet spot to optimize field development and do scenario analysis.
"Imagine, if engineers have the ability to clearly visualize, walk to the bottom of the ocean in virtual reality terms and know exactly where the oil is located like at 9,842 feet (3,000 meters), below the surface or in depths off the ocean," Kwan said.
On recovery efficiency, now pegged at 25 percent of the reserves using conventional methodology, he said "maybe we can have resource recovery efficiency at 40 percent. And the fact that you can double your reserves, your costs is going to be halved potentially."
Higher oil production costs among China's majors imply more scope for efficiency gains from harnessing the power of big data and IoT, he stressed.
"Web-based tech also enables closer collaborative, multi-disciplinary team efforts required to improve industry profitability, thus keeping its business model economically viable amid stiff market share competition from other major producers."
Scenario analysis of different oil and gas development approaches could optimize capital expenditure (CAPEX) deployment, minimize dry-hole costs, lower project uncertainties and companies' all-in cost by $20 a barrel, said Kwan.
Big data and IoT can generate automated drilling and smart seismic mapping, together with superior visualization of the subsurface geology, could help pinpoint an oil field's sweet spots and residual un-swept oil pockets, he focused on the potential benefits.
These game changers could certainly help producers drive down their cost structures.
Oil Price Forecast
Turning to near-term global oil prices, Kwan forecast a $60-$70 per barrel range by end of 2016, well above the currently talked about $40-$50.
1
2
View Full Article
Generated by readers, the comments included herein do not reflect the views and opinions of Rigzone. All comments are subject to editorial review. Off-topic, inappropriate or insulting comments will be removed.