How Mobility Can Bring Operational Efficiencies to Oil, Gas Sector
by Cathal McGloin
|
Rigzone Contributor
|
Friday, June 24, 2016
With crude oil prices currently in a slump, many companies are now looking to IT and emerging technologies such as mobile to help achieve their productivity.
This opinion piece presents the opinions of the authors.
It does not necessarily reflect the views of Rigzone.
With crude oil prices currently in a slump, the low price of energy commodities across the oil and gas sector continues to burden organizations. But many are now looking to IT and emerging technologies such as mobile to help achieve their productivity goals. Industry research from Oil and Gas IQ shows that 61 percent of businesses within the hydrocarbons industry plan to roll outa mobility strategy this year. According to these findings, a large number of oil and gas organizations, nearly half, are in the process of selecting technology partnerships and providers for their increasingly mobile futures, and 89 percent of survey respondents say mobility will revolutionize their business' operational environments.
Cathal McGloin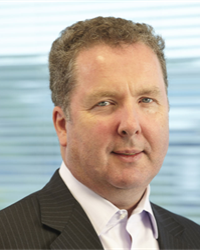 Vice President, Mobile Platforms, Red Hat
As a result, we anticipate IT activity to ramp up as organizations look to take a more strategic approach to mobility. As the future adoption of mobile across the oil and gas sector appears to be on the rise, there are several things organizations should keep in mind as they implement their strategies.
Mobilizing Workflows in the Field
Oil and gas operations tend to rely on enterprise-grade back-end systems and applications, which can be a treasure trove of valuable information in the mobile context. This means making data from legacy back-end systems available to apps. Connecting operations in the field to the businesses' back office, and adding new information generated by the device, provides opportunities for automation, innovation, and refreshed processes. By harnessing specific device functions—location awareness and built-in cameras—workers can capture more accurate and timely data in the field for tasks such as inspections, equipment repair, damage reports, and verifications. Apps handling appointment scheduling, maintenance reporting, asset tracking, diagnostics, signature, image capture, and workflow can help benefit both field maintenance and asset management.
Furthermore, mobile apps can replicate field service workflows, replacing many paper-based processes. Such forms-based apps can be the low-hanging fruit of mobility when these types of codeless toolsare used to create an app by means of drag and drop. Without the need for developer skills, the business can more easily move some basic paper processes to mobile.
One Word: Cloud
The cloud acts as an important abstraction layer between mobile devices and the back-end systems that they exchange data with. As a result, it can act as an important mobile middleware that manages storage, data handling, security, business logic, scaling, data syncing, and more. In addition to enabling ease of updates on the backend, the scalability of the cloud is relevant as mobile app usage and the volume of apps increase.
Cloud technologies can also help promote mobile app development by acting as a central hub for back-end integration and other services that can be auto-discovered and re-used by developers across multiple projects. It can also offer IT greater control and visibility over security and back-end integration. With mobile developer resources scarce and demand for apps increasing, cloud-based mobile backend-as-a-service (MBaaS) and mobile application platforms help accelerate app development in a more stable, secure and efficient way.
Embrace Emerging Technologies
While 43 percent of organizations across the oil and gas sector plan to invest in wearables this year, weanticipate the Internet of Things (IoT) will gain traction as well. This can lead to more data points from intelligent sensors and instrumentation, which in turn can prove important in operations such as drill rig, pipeline, and vehicle maintenance. Many of these developments are being driven by mobility and the lessons learned in implementing mobile strategies will provide a blueprint for choosing technologies, tools, architecture, and methods that can help lead to a successful digital business evolution.
Empower the Workforce
According to predictions from IDC Energy Insights, companies across the oil and gas sector can expect labor shortages to continue in the near future. Mobile can be part of the answer in helping to meet productivity goals. A mobile approach can bring agility and resilience to the workforce, ushering in an easier way to manage, dispatch and coordinate workers in the field. This approach can bewelcome as such flexibility can also help to reduce safety risks while also keeping high priority work on track.
Field workers can also benefit from the ability to collaborate with team members in different locations. If the organization's mobile strategy employs information capture and exchange such as voice, video, and data—providing live updates between the field and offices—this helps enhance key tasks such as response and scheduling, employee and contractor management, approvals and time logging.
Though the oil and gas sector is facing challenges—workforce hurdles and resourcing among them—many organizations are turning to IT and mobility to help overcome them and increase operational efficiency. In today's competitive climate, leveraging a mobile strategy should not be an afterthought.
Generated by readers, the comments included herein do not reflect the views and opinions of Rigzone. All comments are subject to editorial review. Off-topic, inappropriate or insulting comments will be removed.