FirstEnergy Expects Crude Oil Price to Hit $70 in 2018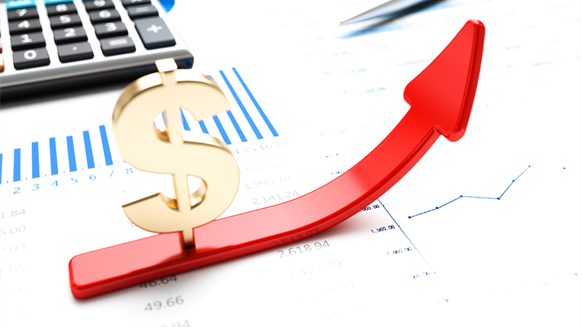 Crude oil prices will rebound towards $70 per barrel in 2018, according to oil and gas analysts at FirstEnergy.
Crude oil prices will rebound towards $70 per barrel in 2018, according to oil and gas analysts at FirstEnergy.
"We have increased our expectations for crude oil prices across our entire forecast horizon," said FirstEnergy's oil and gas analyst Martin King in a research note sent to Rigzone.
"We anticipate prices closer to $50 per barrel as the new average for 2016, with a steady increase to $60 per barrel in 2017, and higher prices toward $70 per barrel in 2018. Going forward, we expect that further supply erosion, led by the United States, and stronger demand growth, led by the emerging economies, will result in a gradual, but steady drawdown in global inventories and that the market will be undersupplied well into 2017," he added.
FirstEnergy analysts Darren Engels and Stephane Foucaud echoed King's predictions, stating that oil would climb as high as $80 per barrel by 2019.
"Our Brent oil price forecast has increased by 15 percent to US$48.70 per barrel in 2016e (estimate) and by 9 percent to $62.50 per barrel in 2017e. Our longer-term Brent oil price forecast from 2019e has been increased by $2.50 to $79.50," said the analysts in a joint statement.
"Depending on the overall exposure to oil for each company, the nature of fiscal terms and the size of the hedging books, our cash flow estimates for 2016e and 2017e for most larger E&Ps have been increased by 10 percent to 46 percent. As expected, companies with large net debt positions benefit the most from the changes in our commodity price deck. We now rate Africa Oil, Nostrum Oil & Gas and Parex Resources as Top Picks," the pair concluded.
FirstEnergy also raised its U.S. natural gas price expectations for 2016 and 2017, anticipating gains toward $4.00 per mmbtu by 2019. The outlook for Canadian natural gas prices was lowered in the near term but predicted to quickly recover to FirstEnergy's "previous bullish outlook" by the first quarter of 2017.
Generated by readers, the comments included herein do not reflect the views and opinions of Rigzone. All comments are subject to editorial review. Off-topic, inappropriate or insulting comments will be removed.