Oil Patch 'Left for Dead' Will Spark New IPOs for US Explorers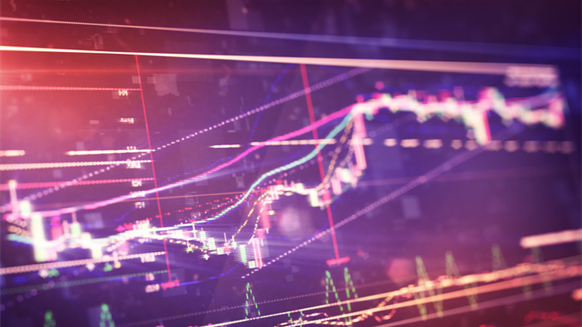 As the oil industry emerges from the biggest bust in three decades, shale drillers in a neglected corner of the biggest US oil field are poised to take a new generation of gushers public.
(Bloomberg) - As the oil industry emerges from the biggest bust in three decades, shale drillers in a neglected corner of the biggest U.S. oil field are poised to take a new generation of gushers public.
Long an also-ran to the more prolific Midland Basin 100 miles to the east, the Delaware Basin straddling the Texas-New Mexico border is yielding larger and larger oil discoveries for explorers. Both regions are part of the Permian Basin, a sprawling field seven times the size of Massachusetts that produces more crude than any other domestic source.
Devon Energy Corp.'s newest Delaware finds are spewing twice as much crude as nearby wells drilled three years ago, Chief Executive Officer Dave Hager told investors at a conference last month. Drilling rights there are selling at about a 60 percent discount to acreage in the Midland region, said Mike Wichterich, president of Three Rivers Operating Co., a Delaware explorer bankrolled by private-equity firm Riverstone Holdings LLC.
"It's a newer play in the sense that people are implementing horizontal drilling across zones that up until now had only been drilled vertically," said Eli Kantor of Iberia Capital Partners LLC. "So a big chunk of the Delaware is being developed for the first time. That means there's a lot of room to improve efficiencies and recovery factors."
Centennial Resource Development LLC, a company operating in the Delaware Basin, filed plans to sell shares late Wednesday, saying proceeds will be used to repay a $65 million term loan, 2016-2018 capital expenditures and general purposes. The company said its portfolio includes 61 producing horizontal wells.
"Based on recent well results and significant drilling and completion costs, we believe the Delaware Basin represents one of the most attractive operating regions in the United States," the company said in its IPO filing.
Other closely held companies focused on the Delaware that could be in a position to go public later this year include Brigham Resources LLC and Silver Hill Energy Partners LLC, Wichterich said at a Hart Energy conference in Fort Worth, Texas, last month. He also cited Centennial at the event.
Telephone messages seeking comment from those companies weren't returned.
Selling Shares
Private equity backers of Delaware drillers have watched with envy as the valuations of publicly traded Midland Basin explorers soared, said Chris Kettenmann, chief energy strategist at Macro Risk Advisors in New York. Midland titan Pioneer Natural Resources Co. sold $2.23 billion in new shares in the past five-and-a-half months, the equivalent of 12 percent of its market value at the start of this year.
"The private players in the Delaware see the valuations of some of their peers" in the Midland Basin "and want to realize the value of their assets," Kettenmann said.
Drilling rights in the Delaware region are fetching $10,000 to $25,000 an acre, compared with $25,000 to $35,000 in the Midland Basin, said Wichterich. More than 100 private equity firms are "chasing acreage" in the Delaware, he said.
The sideways drilling and fracking that unleashed the shale revolution more than a decade ago only recently arrived in a big way in the Delaware region, said Kantor, managing director of exploration and production research at New Orleans-based Iberia Capital.
Other Backers
Other private-equity firms backing Delaware Basin drillers include Warburg Pincus, Quantum Energy Partners and Kayne Anderson Capital Advisors, according to Vincent Piazza, a senior industry analyst at Bloomberg Intelligence.
Because buyout firms prefer to monetize oil investments within four years or so, they will soon have to decide whether to sell their Delaware companies outright to bigger explorers or go public, said Wichterich.
1
2
View Full Article
Generated by readers, the comments included herein do not reflect the views and opinions of Rigzone. All comments are subject to editorial review. Off-topic, inappropriate or insulting comments will be removed.