Subsea 7 to Cut 1,200 Jobs By Early 2017
by Rigzone Staff
|
Wednesday, June 22, 2016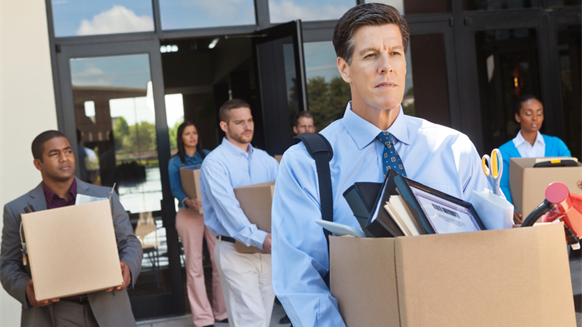 Subsea 7 S.A. will cut 1,200 jobs by early 2017, according to a company statement released Wednesday.
Subsea 7 S.A. will cut 1,200 jobs by early 2017, according to a company statement released Wednesday.
The group plans to resize its global workforce to approximately 8,000 by early 2017, down from the current level of 9,200. Consultation with employees and employee representatives will take place on a local basis, with consultation processes already beginning in Norway and the UK. Up to five vessels are also scheduled to leave Subsea's current active fleet by early next year.
These cost reduction and resizing measures, together with those already initiated since the start of the year, are expected to deliver approximately $350 million in annualized cost savings. The charge related to the resizing will be recognized in 2016 and is expected to be less than $100 million.
With effect from July 1, the group's new organizational and reporting segments will comprise: SURF and Conventional, i-Tech Services and Corporate (including Renewables and Heavy-lift). This will replace the Southern Hemisphere and Global Projects and Northern Hemisphere and Life of Field business units.
Under the new organizational structure John Evans, Subsea Chief Operating Officer, and Øyvind Mikaelsen, Subsea Executive Vice President – Commercial, will report to Jean Cahuzac, the CEO of the company. Steve Wisely will be appointed senior vice president of i-Tech Services, reporting to John Evans.
"Our new organizational structure reflects our focus on commercial and long-term strategic priorities as we adapt to the present low levels of activity and drive more efficient ways of working with our clients. The reduction in the size of our workforce is a necessary step to maintain our competitiveness and protect our core offering through the oil price cycle," said Jean Cahuzac, Subsea Chief Executive Officer, in a company statement.
"We remain confident in the long-term future for deepwater oil and gas production. We are committed to retaining our core capabilities and developing our leading market position through a strategy focused on differentiation delivered by our people, assets and technology," he added.
Generated by readers, the comments included herein do not reflect the views and opinions of Rigzone. All comments are subject to editorial review. Off-topic, inappropriate or insulting comments will be removed.
RELATED COMPANIES