BLOG: New Job Creation in Australia's Gas Sector Remains Elusive
by Chee Yew Cheang
|
Rigzone Staff
|
Sunday, June 19, 2016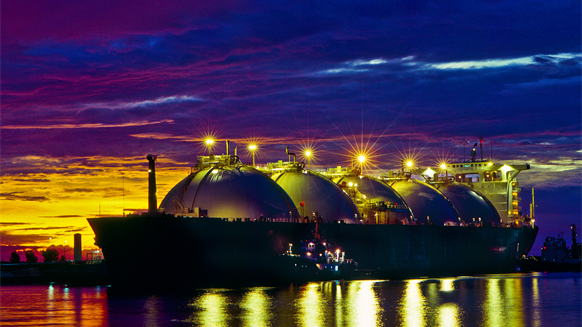 Job creation in Australia's natural gas industry may become a casualty in a protracted tussle between gas firms and state governments over new developments.
Australia's natural gas industry has generated strong employment opportunities after formal approval was granted for major oil and gas companies to develop seven liquefied natural gas (LNG) projects, costing $147.67 billion (AUD 200 billion) in the past decade.
Despite benefitting from the current LNG investment boom, Australia faces an uncertain future on job creation in the sector even though it has abundant gas resources. That's because investors are confronted with major challenges in developing new LNG projects due to the existing industry downturn as well as environmental concerns arising from such developments. Should the impasse on investments persists, the LNG sector's ability to create job opportunities would be rather weak.
This could prove costly for Australia, especially if economic benefits accruing from the present wave of LNG investments are taken into considerations.
According to an April 2 report entitled "LNG in Australia," the Australian Petroleum Production and Exploration Association (APPEA) noted that more than 100,000 skilled jobs were created across the economy during the construction phase of the projects, while sectoral spending made up one third of the country's business investment.
The APPEA report, using IBIS and Accenture estimates, said Australia's LNG services market was worth around $21.34 billion (AUD 29 million) in 2014. The oil and gas sector, particularly LNG, is one of highest value adding industry in Australia, providing an average of $0.52 (AUD 0.70) compared to an average of $0.36 (AUD 0.49) for all other industries.
APPEA Chairman Bruce Lake highlighted June 6 the significance of the industry at the APPEA conference in Brisbane, pointing out that the sector is already producing $12.51 billion (AUD 17 billion) in exports and has offered high wages and salaries for its workforce.
Still, he acknowledged that the number of industry jobs would fall as construction projects wind down. Three projects now undergoing construction, Ichthys, Wheatstone and Prelude Floating LNG, will join four earlier ones – Queensland Curtis LNG, Gladstone LNG, Australia Pacific LNG and Gorgon LNG – that have already commenced production.
"But the industry and its supply chain are still likely to employ about 55,000 to 65,000 people in highly skilled, well-paid jobs," Lake, who is also the managing director of Vermillion Oil and Gas Australia Pty Ltd., added.
By 2030, the industry is projected to contribute $49.31 billion (AUD 67 billion) to Australia's gross domestic product, up from $25.76 billion (AUD 35 billion) in 2014.
"As our (LNG) industry achieves a truly global scale there is great potential to grow the local supply chain. McKinsey estimates that a further 10,000-15,000 jobs and $740 million (AUD 1 billion) in exports could be generated," Lake told APPEA conference participants.
Meanwhile, Australia's hopes to create another wave of employment opportunities in the LNG industry would depend largely on new investments, something that appears unattainable currently.
Reuters columnist Clyde Russell commented June 6 that investors faced a rising tide of environmental activism that had swayed public opinion against new gas exploration and production. Such activism has also influenced politicians who had previously championed the cause of the LNG industry.
Australia's LNG industry is "the subject of an orchestrated, organized and well-funded campaign to hem in its further development," Andrew Smith, chairman of Shell Australia, said at the APPEA conference June 6.
Russell added that green groups have stepped up campaigns against the extraction of natural gas from coal seams, which supply the three new LNG plants in Queensland, while others have made land access for new projects more challenging for energy companies. On the political front, Victoria and New South Wales – the two most populous states in Australia – have imposed moratoriums on natural gas exploration.
1
2
View Full Article
Generated by readers, the comments included herein do not reflect the views and opinions of Rigzone. All comments are subject to editorial review. Off-topic, inappropriate or insulting comments will be removed.