Leading through Change: Judy Marks Shares Her Experiences
by Valerie Jones
|
Rigzone Staff
|
Friday, June 17, 2016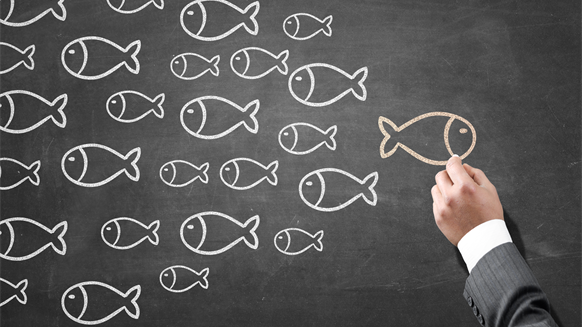 Dresser-Rand's EVP shares how she has been able to lead through an ever-changing market.
If there's a few things Judy Marks has learned in her 32 years in the oil and gas industry, it's how to deal with change.
"I believe change is inherently positive – it may be uncomfortable – but it can be inherently positive if you stay grounded," Marks, executive vice president, global solutions, for Dresser-Rand, a Siemens Business, said to Women's Energy Network luncheon attendees recently.
A majority of Marks' years in the industry have been spent in leadership positions, so she's learned a thing or two. She shared a few tips on how to lead through changes in complex markets.
Hold true to your values. "There's nothing more important than your personal integrity and personal values. You own them, they're yours and you wear them every day," she said. "As a leader, you're responsible for living them, so that others can follow them. That's the foundation where everything starts. None of us want to work in an environment where there's no integrity."
Manage your time appropriately. "I work for a global company. I begin every morning at around 5am and call Asia, work my way through Europe and then end in the U.S.," she said. "My only rule is I don't go back to Asia at night or I'll never stop [working]."
Learn the ins and outs of your business. "You need to understand what drives your business and what the metrics are," she said. "Read a lot and ask questions. Never forget your customers."
Disrupt yourself before someone disrupts you. "I think you have to disrupt yourself technically and organizationally," she said. "When I was running a few divisions, about every four yours, I would totally reorganize for the sake of reorganization. I'd move things around because that makes people think differently and work with different people."
Define your own normal. Marks had to work out of town a lot when her daughter was younger, but that's a sacrifice she had to make. "It worked for me, my husband and my daughter," she said. "Define your own normal and don't let anybody else judge [you]. Nobody is walking the exact same path you are."
Pay it back. "I'm here today because I think that's my responsibility," she said. "I want my daughter, who's a civil engineer, to not have to face some of the things I faced in the past 32 years. I want to make the workplace better for women. I want each and every one of us to make it better for the generation coming after us. I believe that's our responsibility."
Generated by readers, the comments included herein do not reflect the views and opinions of Rigzone. All comments are subject to editorial review. Off-topic, inappropriate or insulting comments will be removed.
RELATED COMPANIES