Indonesia's Upstream Investment Appeal Fades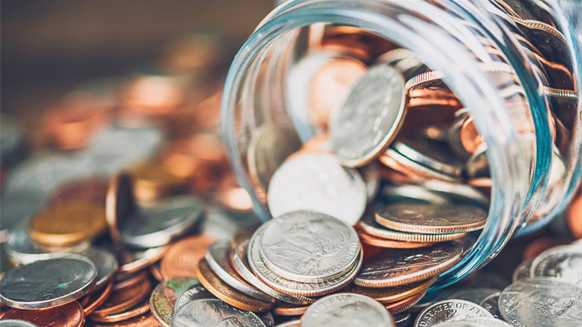 Indonesia's efforts to boost upstream petroleum investments to mitigate falling production have not made much headway in recent years, further entrenching its reliance on imports.
Nearly two years after Joko Widodo assumed the presidency in Indonesia, hopes that his administration would revive investment confidence in the country's upstream oil and gas sector have receded.
Data published May 27 in local media TheInsiderStories highlighted falling interest by local and foreign companies to invest in Southeast Asia's largest oil and gas producer. The archipelago attracted $18 billion in upstream spending in 2015, down 18.2 percent from the $22 billion invested in 2014.
"The government is trying to reform Indonesia's oil and gas regulations to attract more investments and become less dependent on oil imports," William Simadiputra, a Jakarta-based oil and gas analyst at DBS Vickers Securities told Rigzone.
That has not worked so far.
"With existing regulations and policies, plus current low crude oil prices, Indonesia's oil and gas industry appears unattractive to investors," Simadiputra said in a Dec. 15, 2015 note to investors, and he told Rigzone the findings in the report remains valid.
The slowdown in upstream investment has been a niggling concern for Indonesia as domestic hydrocarbon production, particularly oil, had not kept pace with rising demand. In fact, Indonesia's net oil deficit has widened in recent years.
Data from BP Statistical Review of World Energy 2016 revealed the Indonesia's net oil deficit widened to 803,000 barrels in 2015 from 761,000 barrels in 2013. In 2015, Asia's sole OPEC member consumed 1.628 million barrels daily, while production stood at 825,000 barrels, leading Indonesia to turn to costly imports to meet almost half of its oil needs.
Meantime, Indonesian natural gas demand rose in tandem with higher energy use, albeit at a more gradual pace to 1.4 trillion cubic feet (Tcf) in 2015, up 10 percent from 1.27 Tcf in 2005, BP Statistical Review data showed.
Government Mulls Investment Measures
Indonesia has acknowledged the need to boost investors' confidence in its upstream sector, especially in areas such as transparency, and has plans to introduce appropriate policies to address current deficiencies.
"The auction in 2015 showed that Indonesia was less desirable for investors. Many have moved to other places, such as Vietnam. Therefore the government must open up. We will introduce more attractive policy to get them back," Directorate General of Oil and Gas in Indonesia's Ministry of Energy and Mineral Resources (MEMR) IGN Wiratmaja Puja said, as quoted in a May 13 news release posted on the website of the country's upstream regulator SKK Migas.
Measures being considered by the government include extending the exploration period, particularly for deepwater blocks, to 15 years from the current maximum of 10 years. Other proposals include incentives offered through fiscal policy and simplification of the permit process. MEMR is also looking into changing the split of production share from the production sharing contract (PSC) system to the Dynamic Split/Sliding Scale over Revenue Cost model.
"Surely the [production share] policy will be questioned. But do we want to get the big fish [big reserves] or not? Countries can still gain, while the investors are still able to work [or manage] on the reserves," Wiratmaja explained.
Indonesian Minister for Energy and Mineral Resources Sudirman Said echoed Wiratmaja's views May 2, saying the government was committed to simplifying upstream regulations and permit process. The permit process, which stretches up to 300 days, can now be reduced to 90 days. The MEMR also seeks to reduce the entire process from 49 permits to 8 permits.
Glacier Pace of Reforms
While the Indonesian government's ideas for improving investment sentiments in the domestic upstream sector revealed an awareness of the key industry issues facing investors, the effectiveness of the measures introduced so far has not been encouraging.
1
2
3
View Full Article
Generated by readers, the comments included herein do not reflect the views and opinions of Rigzone. All comments are subject to editorial review. Off-topic, inappropriate or insulting comments will be removed.