BLOG: Employment Attitudes Vary in Oil, Gas
by Andreas Exarheas
|
Rigzone Staff
|
Tuesday, June 14, 2016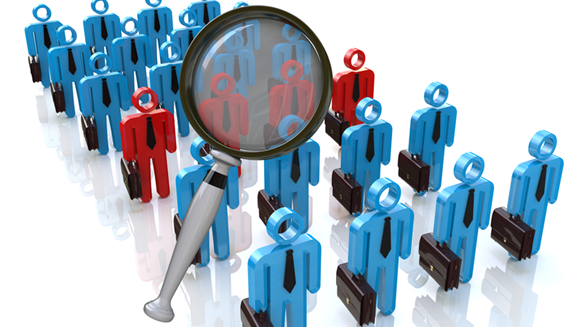 Oil and gas companies rely too much on workforce reductions as a means of cutting costs quickly, according to a Twitter poll conducted by Rigzone.
Oil and gas companies rely too much on workforce reductions as a means of cutting costs quickly, according to a recent Twitter poll conducted by Rigzone.
The vast majority of respondents (49 percent) strongly agreed with the statement above, with 33 percent agreeing and the remaining share of the 195 voters either disagreeing or strongly disagreeing. We've seen a lot of job cuts in the oil and gas industry over the past 12 months. While some streamlining of operations are understandably necessary in the current climate, energy firms must realize that other cost-cutting measures can be deployed. For example, workers could accept reduced pay, reduced hours, or even be moved into adjacent sectors within a firm.
What's encouraging is that despite all the reductions, as many as 46 percent of voters revealed that they hadn't even considered leaving the sector. In a separate poll, 32 percent of respondents agreed that they had considered leaving the oil and gas industry due to the current downturn, with 22 percent strongly agreeing. Twenty four percent disagreed with the statement however and the remaining 22 percent strongly disagreed. It's only natural that workers would consider getting out of an industry that has been subjected to as many cuts as ours, but the fact that so many aren't thinking about it can only be positive.
Focusing on those who have parted ways with the energy industry, another poll revealed respondents believed that professionals who had already been made redundant were unlikely to return to the sector. Forty-five percent of those asked agreed with the statement, with 11 percent strongly agreeing. Thirty-eight percent disagreed with the remaining 6 percent strongly disagreeing. While it probably is unlikely that those who have left will return during the market downturn, it's not farfetched to believe quite a few workers will consider a return once the oil price increases considerably.
Interestingly, 35 percent of 135 voters in a different poll stated that they can still have a long and rewarding career in the oil and gas industry, despite the current shape of the sector. This could have something to do with the renewed optimism surging through the energy industry, which has seen oil prices steadily climb to close to $50 per barrel. Nineteen percent strongly agreed with the statement, with 30 percent and 16 percent disagreeing and strongly disagreeing, respectively.
The Future Generation of Oil, Gas Workers
Forty-one percent of 183 voters disagreed with the statement that universities are doing a good job of graduating skilled and qualified professionals to join the energy sector. Fourteen percent strongly disagreed, with 35 percent agreeing and ten percent strongly agreeing. If educational institutions are not producing the right kind of workers for the industry, this is an issue that has to be addressed. Graduates are the future of oil and gas and any neglect shown to this group of individuals will ultimately hurt the energy sector in years to come.
Reassuringly, the industry is acutely aware of the importance of these types of people, with 41 percent of 129 voters in a different poll strongly agreeing with the statement that oil and gas companies should still actively recruit graduates, despite making redundancies. Thirty-eight percent agreed with the statement and just 15 and six percent of voters disagreed and strongly disagreed, respectively.
Generated by readers, the comments included herein do not reflect the views and opinions of Rigzone. All comments are subject to editorial review. Off-topic, inappropriate or insulting comments will be removed.