Increased Volumes of Crude, Fuels Drive New Trading Tactics
by Gregory DL Morris
|
Rigzone Contributor
|
Tuesday, June 14, 2016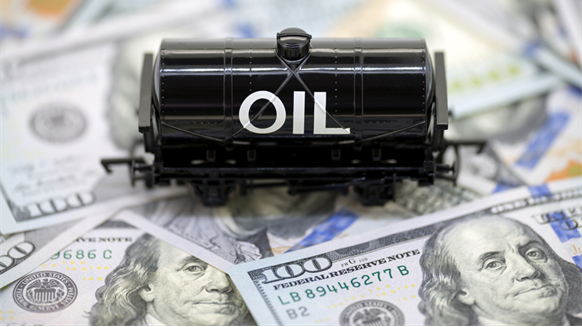 Volatility vexes both upstream and downstream companies looking for options in risk management.
Increased volatility in feedstocks and fuels is driving both upstream and downstream operators to explore more options in both physical and financial risk management. CME Group, Louisiana Offshore Oil Port (LOOP), and online service Neo Markets recently began trading "the first-ever physically delivered crude oil storage futures contract." The new contract provides an exchange-traded futures contract based on crude storage at LOOP's Clovelly Hub in Louisiana. Each contract represents the right to store 1,000 barrels at the hub for a specific calendar month.
"Generally speaking, when refiners are happy with margins, they tend to try to lock those in for as long as possible," said Peter Keavey, CME's managing director and global head of crude and refined energy products.. "When refiners are not happy with margins, they tend to let their programs unwind. That may or may not be true for each individual refinery or company, as they make their own decisions based on their feedstock and end-use market situation. But those are the general tendencies."
To be sure, there is always a steady amount of trading in both physical and financial energy instruments as operators and traders use exchanges to facilitate their normal course of business. That has been the case for many years since the waves of disintermediation separated production from processing in most companies. To compensate, those with inherent physical exposure to crude and fuels prices have a greater need to disintermediate their risk by other means.
Diverging Equilibrium Views
The futures curve suggests market participants see $50 as approaching oil's long-term equilibrium price, but the options market doesn't appear to believe oil will actually spend much time in equilibrium. Implied volatility on options are off their highs from February but about one-third above their five-year average (see chart below).
SOURCE: Quikstrike (LO_90), CME Group
"We don't see huge shifts of trading behavior based solely on the decisions of traders," said Keavey. "Refiners generally believe that markets will revert to the mean, so they try to balance one way or the other." CME Group operates its exchanges and sees volumes and trends.
The largest volume contracts, often used as benchmarks for the industry, are New York Harbor ultra-low sulfur diesel (ULSD) and RBOB gasoline – both physical-delivery instruments. The other important contracts – Gulf Coast USLD, Gulf Coast high-sulfur fuel oil and jet fuel – are financially settled against an agreed index such as Argus or Platts, rather than involving physical delivery of a commodity. Open interest in gasoline contracts has set a record so far this year.
"We see about 65,000 open interest on GC-USLD," said Keavey. "That allows people to lay off risk associated between the Gulf Coast and New York. Having the two contracts open and active allows people to shed or accept regional risk at will, and so that Gulf Coast contract has grown through the years. Some trade the crack spread between ULSD and gasoline. With those as well as jet fuel and fuel oil, there is a broad array across the finished barrel. The possible combinations are not quite endless, but are numerous."
Reiterating that the exchange possesses no particular insight into why any producer, refiner, or trader might take one position or another, Keavey observed "an extremely high-volatility environment in the past year or two. "We have seen crude go from $100 a barrel to $30 and now back to above $50," he said. "That causes people to be more proactive to protect the position – lower prices or higher – that serves them best."
Risks from 'replumbing'
Another trend worth mentioning is the rapid expansion and diversification in the crude and fuels infrastructure stemming from the bonanza of domestic unconventional resource production. The so-called replumbing of North America is hardly news, but Keavey suggested new availabilities of crude and fuels in new places give buyers and sellers more options and more variables to consider – in effect, more risk to monitor.
In February CME began trading six new West Texas Intermediate (WTI) Houston (Argus) Crude futures contracts. Listed on the Nymex for the current year plus three consecutive years, the cash-settled futures are designed to complement CME's existing benchmark North American Crude Grade contracts and allow market participants to manage their risk exposure with the increasing volume of WTI traded in Houston. The contract size is 1,000 barrels with minimum tick size of 1 cent per barrel.
"In general, people in the energy business tend to be optimistic," said Brian Busch, director of oil markets and business development at Genscape, and a former operating company trader.. "When I was inside, we were told to go ahead and hedge either crude or products as long as we did not lose money on the paper side."
1
2
View Full Article
Generated by readers, the comments included herein do not reflect the views and opinions of Rigzone. All comments are subject to editorial review. Off-topic, inappropriate or insulting comments will be removed.