Statoil May Consider Pemex Partnerships in Deep Waters, VP Says
by Bloomberg
|
Amy Stillman
|
Monday, June 13, 2016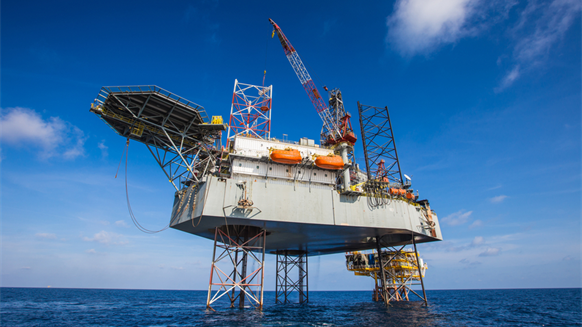 Statoil may seek to partner with Pemex in Mexico's deepwater fields as the producer looks to gain a foothold in the country's recently opened energy market.
(Bloomberg) - Statoil ASA may seek to partner with Petroleos Mexicanos in Mexico's deepwater fields as the producer looks to gain a foothold in the country's recently opened energy market.
"We see opportunities to bid on deepwater farm-out agreements with Pemex if the terms and conditions are right," said Tore Loseth, vice president of Statoil Exploration in the U.S. and Mexico, on the sidelines of an oil conference in Monterrey on June 10. "But we need to know more about how the process will run before we can properly evaluate these."
Pemex and Mexico's energy ministry announced plans last week to farm out the Trion field in the Gulf of Mexico -– an area believed to contain about 485 million barrels of reserves and estimated to cost $11 billion to develop. While the agreement will be in the form of a license, the details of the contract have yet to be spelled out.
Loseth declined to say whether Statoil plans to bid on the Trion field. The companies involved in the farm out should be announced in December, Pemex said.
Trion is the first in a series of long-delayed farm-out agreements for areas that Pemex was assigned in Mexico's so-called "Round Zero" auction, the results of which were announced in 2014. That non-competitive bidding round was the result of landmark energy reforms that opened the doors to private investment.
Deepwater Auctions
In December, Mexico also plans to hold its first auctions for deepwater blocks -- another way for Statoil to potentially enter Mexico's oil market.
Olso-based Statoil, which failed to win areas in Mexico's shallow-water auctions last year, is among 23 companies that have registered to pre-qualify to participate in the deepwater oil auction on Dec. 5. The list includes deepwater operators such as Chevron Corp., Exxon Mobil Corp. and Total SA, all of whom are now in talks to secure partnership deals with Pemex. The Mexican company said in May that it might also start discussions with Statoil.
Blocks up for grabs in Mexico's deepwater auction are "potentially attractive" in spite of low oil prices, said Statoil's Loseth. "The Mexican side of the Gulf of Mexico is very attractive because it is relatively under-explored."
--With assistance from Adam Williams. To contact the reporter on this story: Amy Stillman in Mexico City at astillman7@bloomberg.net To contact the editors responsible for this story: Margot Habiby at mhabiby@bloomberg.net Anne Riley, Stephen Cunningham
Generated by readers, the comments included herein do not reflect the views and opinions of Rigzone. All comments are subject to editorial review. Off-topic, inappropriate or insulting comments will be removed.
RELATED COMPANIES