BLOG: Are Millennials More Disloyal than Older Workers?
by Valerie Jones
|
Rigzone Staff
|
Wednesday, June 15, 2016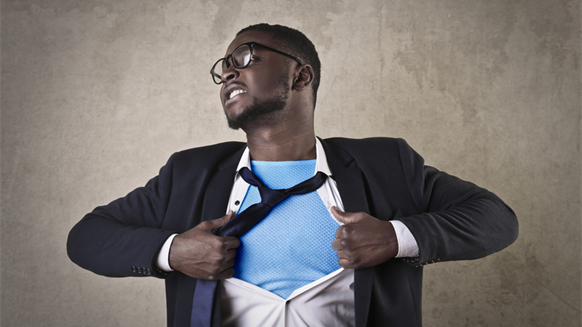 What's the reason for the perceived notion that millennials hop around from job to job?
We hear it often enough to begin believing it: younger workers—millennials in particular—have no company loyalty.
In fact, a recent Gallup poll revealed that 21 percent of millennials (adults born between 1980 and 1996) said they've changed jobs within the past year – three times the number of non-millennials who reported the same. Further, only half of millennials strongly agree they plan to work at their current employer one year from now.
While I strongly dislike the term "job-hopper" – partly because of its negative connotation – polls like this reiterate the notion that millennials typically don't stay at a company as long as their older counterparts. But before we get to labeling and name calling, it might bring some clarity to first identify the elephant in the room.
Millennials aren't loyal to their companies because often times their companies aren't loyal to them! I'm playing devil's advocate here, but before you write me off as a "whiny, entitled millennial," let me speak my piece.
Most millennials graduated high school and/or college and entered a job market that wasn't exactly booming. The whole "go to college, get a degree and land a job in your field" experience wasn't the case for many of them. That led many of them to accept entry-level positions in fields in which they may or may not have seen a future. Workers take entry-level jobs to do just that – enter the industry. It doesn't mean they'll stay at that job, especially if they aren't offered the training and development and opportunities for advancement so many millennials seek in an employer.
On the flip side, employers have begun to grow accustomed to the fleeing millennials and at times, may look at their employees as expendable. Of course, any worker can be replaced if the need arises, but by failing to show an employee that they are a valued and respected part of the company, employers may unknowingly be opening the door for a worker to walk out. True, the employee may leave, but the employer is opening the door. And while the cost to train new employees can be expensive, new hires can be brought in for less money than what the company paid to the departed employee.
Some employers have actually accepted the whole "job-hopper" notion and began leveraging it in their recruiting. How often does an employee leave a job after being poached by another company with promises of more money/benefits, a promotion, more flexible work schedule or something else desirable? Research has shown that millennials seek career advancement and have absolutely no qualms about leaving a company to pursue other opportunities. In past generations, employees had to remain at a job for years to accumulate any significant amount of vacation days, and seniority in a company accounted for a lot more than it does now. With many companies having a revolving door of employees, seniority becomes the new hire vs. the employee who has been at the company a few months longer than the new hire.
Let's touch on the millennial entrepreneur for a second. Research shows that millennials value meaningful work. They want to feel they are a part of something and that they're contributing to the greater good. They're also a confident bunch who love a challenge, so it's not really surprising that so many workers in their 30s have made the jump to entrepreneurship.
Now, is it fair to say that the perceived lack of company loyalty among millennials is largely a result of changing values, mindsets and lifestyles among generations? Sure. Gen Xers weren't expected to act, think and behave the way baby boomers did, nor should millennials be expected to act, think and behave the way their older counterparts did. I don't think it's a matter of black or white, good or bad or who's wrong or right.
It just is what it is.
It would probably be a far better use of time and energy for employers and workers alike to simply accept it and adjust accordingly – much like we'll have to do as each new generation enters the workforce. And who knows, maybe the next generation to enter the workforce, classified as iGen, will prove to be more "loyal" than their millennial counterparts.
Generated by readers, the comments included herein do not reflect the views and opinions of Rigzone. All comments are subject to editorial review. Off-topic, inappropriate or insulting comments will be removed.