The Rigzone Interview: EGME CEO Says Chad Output to Triple in Next Decade
by Andreas Exarheas
|
Rigzone Staff
|
Monday, June 13, 2016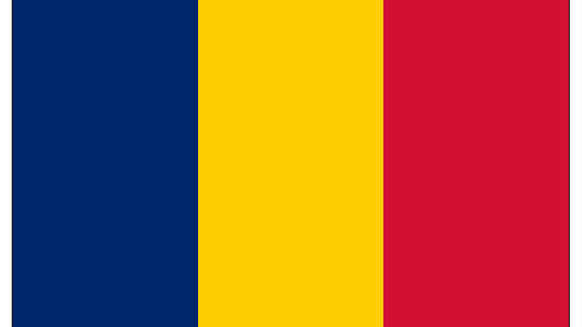 Hundreds of jobs will be created in Chad this year as Essel Group Middle East increases oil production from the country, says EGME's CEO Punkaj Gupta.
Three-hundred new jobs will be generated in Chad by the end of 2016 as Essel Group Middle East (EGME) looks to increase oil production from the country, CEO Punkaj Gupta told Rigzone.
Chad's oil output has fallen in nine of the last 10 years, according to BP's latest statistical review of world energy, with production decreasing to 78,000 barrels per day (bpd) last year, compared to 173,000 bpd in 2005. Chad is currently one of the lowest producers in Africa, ranking above only a handful of countries in the region in terms of output in 2015.
A tripling of Chad's 2015 output would see the country's production rise to 234,000 bpd, which would take if off the bottom-end of the production list and place it firmly amidst more significant African oil producers such as Equatorial Guinea, Gabon and the Republic of Congo, assuming their output levels remain stable over the next 10 years.
In this interview, Gupta discusses EGME's present and future activities in Chad, giving his predictions on what the future holds for the North African oil producing nation.
Rigzone: What is Essel Group Middle East currently doing in Chad, in terms of oil and gas exploration and production?
Gupta: Essel Group Middle East is currently negotiating [the commercial terms of] a production sharing contract [PSC] with the government and…we are expecting that we will come to terms with the government in the coming two months [by July]. The PSC is not cancelled or taken back, it is still there but we are discussing the commercial terms as per the current environment.
Rigzone: What plans are in place to develop the company's assets in the country over the next few years, should the negotiations prove successful?
Gupta: We are ready with our funds that we have arranged from internal accruals. Funding is not an issue with Essel Group at all, and with our own internal funding system, we will fund [our] whole [Chad] project.
We will be investing $15 million this year. Immediately as we get the PSC in hand we will conduct a 2D seismic survey [over Chari Sub Block I, one of three blocks in Chad which EGME holds an interest in] and then go for drilling. As for drilling, I would like to mention that we are procuring our own rigs. We are not hiring any contractor for drilling purposes, we will have our own drilling crew and we will be doing all the exploration work in-house, with our own know-how and manpower. For this purpose we have already acquired a lot of manpower from very reputable oil companies like…Total, we have people from Tullow, we have people from Reliance Petroleum…Exxon Mobil…we have people from Petronas also with us.
Rigzone: How many oil and gas workers do you currently employ in Chad?
Gupta: Currently we have around 11 people, who are main technical people, sitting in Dubai, and they are controlling all the technical aspects of Chad property. Once the PSC is in place and active, our best people will all go on ground for the 2D seismic survey.
Rigzone: You'll be employing hundreds of people in Chad by year-end. Will the employees be local or will you look at expats, too?
Gupta: If we find a local talent as a petrophycisist or a geologist, we are very keen to employ them because it will save me the cost of housing and other HR benefits that I can forward to them. So we are not very keen on bringing all the expats. Expats will be of course there, if needed, but our primary focus in, not only in Chad but other prospects also, is that we will employ the local people, like in Kenya [EGME is looking to employ around 400 people in Kenya this year to support its exploits in Block 2A]. We have only employed local people there. We have only one country head there, James Jenkins, who is Canadian. All the rest of the technical work is being done by Kenyan people.
Rigzone: What is the security situation in Chad?
1
2
View Full Article
Generated by readers, the comments included herein do not reflect the views and opinions of Rigzone. All comments are subject to editorial review. Off-topic, inappropriate or insulting comments will be removed.