Is Welding the Right Career Path for You?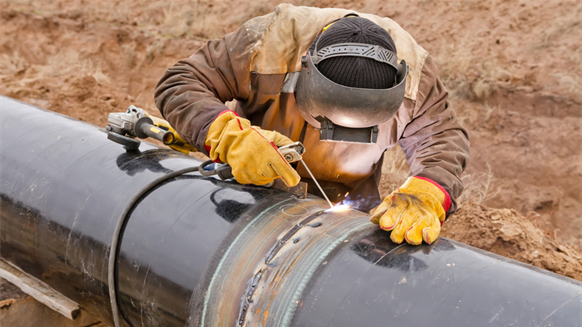 Welders are in high demand in refining, LNG, says Houston-based expert.
Looking for a high-demand career that enables you to start earning $25 an hour or more after less than six months of training? Interested in a profession that allows you to apply robotics, lasers, computer programming and even some artistic flair? If this sounds appealing, and if you don't mind working conditions that are often physically demanding, welding might be for you. Moreover, it's a career field where one still stands a good chance of finding work in the oil and gas industry.
"In oil and gas, we are seeing the greatest demand for welders in new construction or upgrades in the refineries and also new liquefied natural gas (LNG) facilities along the Gulf Coast," Dan Jones, chief operating officer and welding applications engineer with Houston-based Industrial Welding Academy (IWA).
Jones, a veteran welder, recently gave Rigzone his perspective on why welding can be a good career for new high school graduates as well as individuals looking to make a career change. Read on for his insights.
Rigzone: Why do you think welding is a good career choice?
Dan Jones: From personal experience, I have been able to make an above-average wage and know of many other colleagues that got into welding at the same time that have been able to do the same for 22 years. According to the American Welding Society, we have a shortage of skilled welders in our country and it continues to get worse. There are many different jobs that can be perused and achieved within one's welding career. Some examples are:
welder
welding operator
fitter
welding automation specialist
supervisor
welding inspector
teacher
technical sales
manufacturing
maintenance and repair
welding technician
welding engineer
research and development.
Rigzone: Do you ever find it hard to sell high school students – and their parents – on the idea of becoming a welder? What are some common misconceptions that you encounter, and how do you counter them?
Jones: For some reason, it is not difficult to recruit high school students if their parents work in a blue collar type career. I assume their parents know that you can make a very good wage with short-term training. It is sometimes difficult to convince a parent of a high school student to go into welding when they want them to go to college. Some people still like to work with their hands and be a part of building something and are excited to put their mark on their weld. I have seen many student welders finish our welding program in 18 to 24 weeks and make $25 per hour or more on their first welding job.
Rigzone: Do you often see people who've been in the workforce for a period of time turn to welding as a second career?
Jones: Yes, we get many students that have jobs in the construction trades and go into welding because they have an opportunity to make more money and find better job security.
Rigzone: What type of person typically succeeds in welding long-term?
Jones: Welding is not for everyone. Most welding is performed in awkward positions in a non-climate controlled environment. You have to wear layers of protective clothing and it is a hot job for all but about four months per year on the Gulf Coast. However, it is a very rewarding career for the ones that fit in to it. If you like working with your hands, building stuff, being an artist, being competitive, have integrity, and like to make an above-average wage with short-term training, you can be a welder.
Rigzone: Would you like to add any comments?
Jones: In my 22 years of experience of being involved with welder training, I have learned a few essential variables needed to have a successful training: discipline, punctuality, attitude, integrity, and leaving your cell phone in the car. I believe in what (IWA founder and CEO) Andre Horn tells every student that enrolls in our school: "work on yourselves for four hours per day for four days per week with no distractions."
Generated by readers, the comments included herein do not reflect the views and opinions of Rigzone. All comments are subject to editorial review. Off-topic, inappropriate or insulting comments will be removed.