India Overtakes Japan as World's Third Largest Oil User After US, China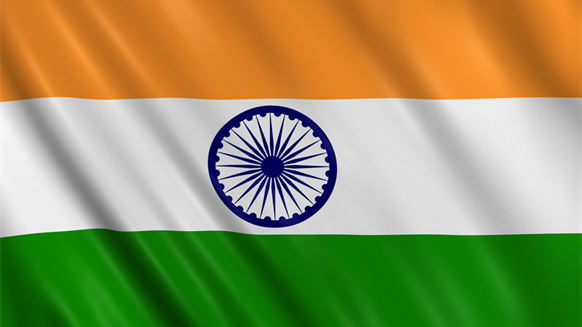 India overtakes Japan as the world's third largest oil consumer after the U.S. and China, according to BP Statistical Review of World Energy 2016.
India, Asia's second biggest energy consumer since 2008, has overtaken Japan as the world's third largest oil consuming country in 2015, supported by an 8.1 percent year-on-year increase in daily consumption to 4.159 million barrels, data released Wednesday by BP Statistical Review of World Energy 2016 showed.
The South Asian nation, now Asia's second largest oil consumer, accounted for 4.5 percent of daily global oil demand last year, marginally higher than Japan's 4.4 percent, which was equivalent to 4.15 million barrels.
The region's economic powerhouse China retained its position as Asia's top oil consumer last year, registering 6.3 percent growth to 11.968 million barrels per day and accounting for 12.9 percent of global demand despite a slowing economy as well as a shift from an industrial to a service-driven economy.
"Chinese consumption slowed further, but still recorded the world's largest increment in primary energy consumption for the fifteenth consecutive year ... China once again accounted for the largest increment to (oil) demand, while India surpassed Japan as the world's third-largest oil consumer," the Review said.
In 2008, India surpassed Japan as Asia's second largest energy user after China, consuming 515.2 million tons of oil equivalent (MMtoe) compared to 469.0 MMtoe for the region's second largest economy. The growth in Indian energy use has been impressive. The gap in energy use between India and Japan widened further last year, with the former consuming 700.5 MMtoe compared to 448.5 MMtoe for the East Asian nation.
Elsewhere, the Review said the U.S. remained the world's top oil consumer with a daily demand of 19.396 million barrels in 2015, up 1.6 percent from a year ago. The U.S. consumption made up 19.7 percent of global demand of 95.008 million barrels per day in 2015, up 1.9 percent from 93.109 million barrels in 2014.
Strong growth in domestic energy consumption has already prompted India to seek ways of boosting supplies, including from local sources.
The Ministry of Petroleum and Natural Gas launched May 25 a new bid round for investors to conduct exploration and production from discovered small oil and gas fields in the country. Investors have been invited to submit bids to commence hydrocarbon production from 46 Contract Areas, comprising 67 different onshore and offshore oil and gas fields in India.
Generated by readers, the comments included herein do not reflect the views and opinions of Rigzone. All comments are subject to editorial review. Off-topic, inappropriate or insulting comments will be removed.
RELATED COMPANIES
Company: Indian Ministry of Petroleum and Natural Gas
more info