Tech Research Partnership to Advance Innovation in Oil, Gas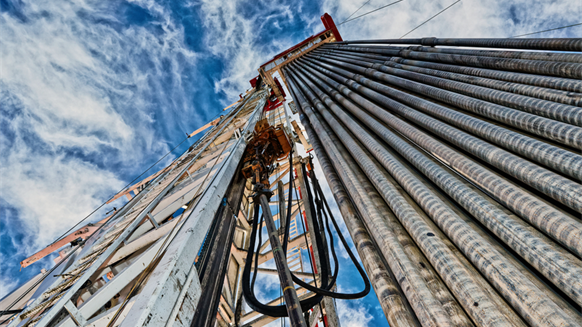 RPSEA expands its partnership with HBW Resources to explore R&D opportunities beyond RPSEA's initial scope.
Despite the oil price downturn, investment in technology will remain critical to the oil and gas industry. Helping the oil and gas industry increase the efficiency, productivity and safety of its operations is the goal behind the expansion of a technology research partnership.
The Research Partnership to Secure Energy for America (RPSEA) and consulting firm HBW Resources are working together to develop and deploy safe, environmentally sensitive technology to help oil and gas operators develop U.S. energy resources.
The two organizations have been collaborating for about a year. Through the expanded partnership, HBW will help RPSEA look for research opportunities beyond its existing research focus on deepwater, unconventionals and small producers, Jack Belcher, executive vice president of HBW, told Rigzone in an interview.
Founded in 2002, RPSEA brings together producers, service companies, academia and national labs to collaborate on technology research and development. To meet a requirement for funding under the Energy Policy Act of 2005, RPSEA's research program must focus on three areas: unconventional, deepwater, and smaller producers. HBW is getting involved as the 10-year funding stream for RPSEA's initial areas of research, and its initial projects, wind down, said Belcher. RPSEA has received approximately $37.5 million from the U.S. Department of Energy's (DOE) National Energy Technology Laboratory. RPSEA also receives funding from membership dues and from initiating joint industry projects, which enable companies to access more research and development for lower investment. This funding source will remain as the DOE funding wanes.
Jack Belcher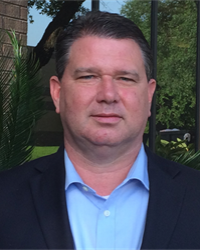 Executive Vice President, HBW Resources
Specific goals of the expanded partnership will be rolled out in August; through these goals, RPSEA and HBW will seek to address the big technical challenges of today. These goals include increasing recovery efficiency, well control, and environmental and safety challenges, said Belcher. For onshore oil and gas, RPSEA and HBW will address technology that can mitigate natural gas flaring. The two organizations also will pursue research and development in metocean (the ocean conditions near an offshore platform) modelling and data; alternatives to water use in hydraulic fracturing; induced seismicity; promoting habitats for endangered species; habitats and ecosystems; carbon capture and sequestration; and pipeline, transportation and infrastructure.
RPSEA has focused a number of projects on technologies that address safety and environmental issues, said Belcher. While being able to meet technical challenges in a lower-cost environmental is critical, Tom Williams, former RPSEA board member and former DOE official, said that there is an even stronger focus now on safety and environmental issues than when RPSEA was first founded. The need for technology that also can address these issues is critical for both onshore and offshore exploration and production. In terms of efficiency, both Belcher and Williams agree that Big Data will play a huge role in this area of technology.
Companies' budgets are obviously being impacted by oil prices and revenue, said Belcher. This includes research and development in general. Pooling research dollars, particularly in a time of budget cuts due to low oil prices, allows everybody to benefit. The consortium's non-competitive environment also offers a place for industry to come together, said Williams, who has institutional knowledge of the program and industry. HBW has retained Williams for the expanded partnership.
Tom Williams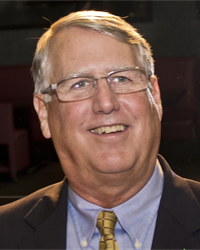 Former Board Member, RPSEA, and Former Department of Energy Official
To date, RPSEA has been involved in the development of a number of remarkable technologies, Williams said. RPSEA has managed over 120 projects, including several that are already commercial. One example of a commercial technology developed through RPSEA is the Remote Ocean Current Imaging System (ROCIS). Offshore engineering services provider Fugro and Arete Associates developed ROCIS to economically provide ocean current data in short order for improved operational planning, such predicting loop current activity, mitigating oil spill activity, and search and rescue operations.
RPSEA's work has created jobs, with a direct impact on the oil and gas industry of more than $150 billion. Technology developed through RPSEA also mitigated environmental damage of more than $40 billion, Williams noted. In its deepwater research, RPSEA has managed projects to develop intelligent blowout preventers, improved well cementing practices, and controlling corrosion, said Belcher.
For onshore, RPSEA has been involved with documenting hydraulic fracturing water usage and flowback, and developing the zipper frac concept and refracture orientation evaluation process to improve reserve recovery. RPSEA also has assisted small producers by testing methods to reduce the footprint of oil and gas development in desert ecosystems.
Most of RPSEA's work has traditionally been upstream, but in its collaboration with HBW, it will start focusing on midstream and downstream projects as well, Williams stated.
"We have learned in the past few months that RPSEA's credibility as a not-for-profit organization has provided an objective way to get technology out," Williams told Rigzone.
1
2
View Full Article
Generated by readers, the comments included herein do not reflect the views and opinions of Rigzone. All comments are subject to editorial review. Off-topic, inappropriate or insulting comments will be removed.