Online Reputations: Why They Matter to Employers and Job Candidates
|
Wednesday, June 08, 2016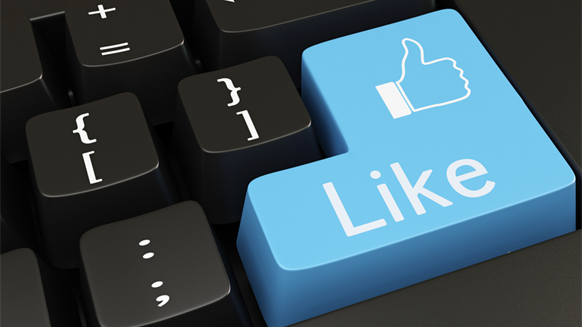 Online reputations are crucial to employers who want to attract job candidates and job-seekers who want to build their professional brand. Rigzone explores how both groups can manage their digital footprints.
Suz Graf O'Donnell, president/executive coach of Thrivatize, attended a session at an energy conference recently in which a speaker from a prominent oil and gas company said something particularly interesting. She grabbed her phone, prepared to tweet the quote and tag the speaker only to find he didn't have a Twitter account.
What a shame, she thought, because although the speaker got credit for the quote, he missed out on the reputation building.
You Can't Manage What You Don't Have
Suz O'Donnell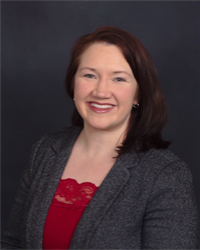 President, Thrivatize
O'Donnell shared with Rigzone one good reason why all companies should be leveraging social media to build and manage their online reputations.
Simply put, you can't manage what you don't have.
Despite the "old-fashioned" and being "less progressive than other industries" stigma often associated with oil and gas, many energy companies have embraced the use of social media to recruit job candidates, evidenced in a Rigzone story that explored the topic.
But a company's digital footprint is valuable for more than just recruiting. Online reputation, essentially a company's brand, is something employers should keep top-of-mind when discussing strategy, especially during the industry slowdown – now approaching its two-year mark.
The reality though, O'Donnell said, is many oil and gas companies are still slow to adopt social media for fear of misusing it or potentially negative effects.
Bronwyn Wallace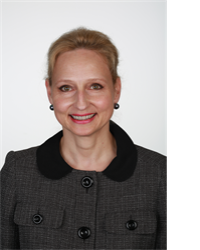 Houston Energy Practice Leader, Hill+Knowlton Strategies
"The first mistake for a company is not having an [online] presence at all," she said. "The second mistake is a company being too self-serving in its social media efforts."
If a company is constantly touting how great they are, what value does that really add? It will do the company a greater good to share information people care about, which will build a more positive reputation for the company.
"A company's online reputation is directly reflective of its 'real life' reputation," Bronwyn Wallace, Houston energy practice leader for Hill+Knowlton Strategies, told Rigzone. "The opportunity online is for a company to create a persona – its own voice. That said, companies need to be aware of building an online persona that is too cute, detached or different from their brand."
By defining objectives early, a company will be able to create strategy-based content across appropriate channels to deliver the right message.
"Know your audience and know your story," Wallace advises. "Companies need to take a step back and ask themselves:
What are we trying to achieve by building an online presence?
Who is the audience we want to reach?
What do they know about our company?
What do they expect from our company content-wise and cadence-wise?
Is this about recruiting and/or retaining employees or selling a product?
Are we informing stakeholders about an issue or regulation?
For many, the answer is 'all of the above'."
It's also key for companies to establish a content tempo they can maintain consistently.
Steve Stewart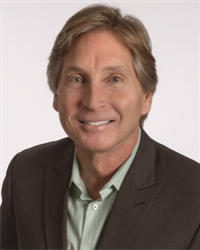 Manager, US Corporate Communications, Enbridge Inc.
Calgary-based midstream company Enbridge, Inc. has built its online reputation by sharing its purpose, vision and values.
"In an increasingly digital world, an organization's online presence not only provides the obligatory introduction, but also defines their values and purpose to all of their stakeholders," Steve Stewart, manager, U.S. corporate communications for Enbridge, told Rigzone. "Your online image must surpass having a good website. You must tell your story through a well thought out, absorbing web design and overall framework because a person's online attention span to a company's website can be very brief."
Careful Energy Companies: Job Seekers are Watching
Wallace has found that job candidates aren't so much looking for companies to be "media savvy or cool," rather they're looking for information that explains what the company stands for and its values.
"In a down market, you're always going to have difficulty, but if you can find ways to connect with younger candidates – to specifically show them why they're desirable, you're more likely to have interest," said Wallace.
This includes how companies handle a crisis or negative incident. In those instances, online silence is not golden, said Stewart.
Connie Hernandez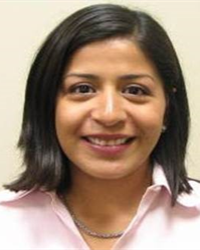 Recruiting Advisor, Enbridge Inc.
Enbridge's recruiting advisor, Connie Hernandez, told Rigzone easy, user-friendly access is important to candidates when searching and applying for jobs on their website.
She mentioned processes Enbridge implemented to help candidates be more efficient in their job search, such as sending letters electronically to candidates so they can view on their phone or tablet and reject or accept via their mobile devices as well.
"The easy access to view our jobs and apply online is extremely valuable," Hernandez said.
Why Online Reputation is Crucial for Job Candidates
Job candidates are interested in a company's online reputation. And in the same vein, they should also be just as interested in their own online footprint, essentially what they're putting out there in the digital space.
Fresh graduates and millennials are digital natives, so social media is the norm for them. But managing social media channels should be smart and strategic when they're on the job hunt.
Protecting your brand is part of being active online and really owning what information is available about you, O'Donnell said.
"People perform Google searches all the time now," she said. "When recruiters or people search for your name, you want them to find you. The more active you are and the more accounts with your name and face, the better."
And most importantly, clean up those profile pages!
O'Donnell suggests deleting old posts that may be negative or unprofessional, password-protecting certain items, manually making certain photos private or simply begin posting positive messages. Continuing to do so will lessen the chances someone will dig up old stuff that can tarnish your online reputation.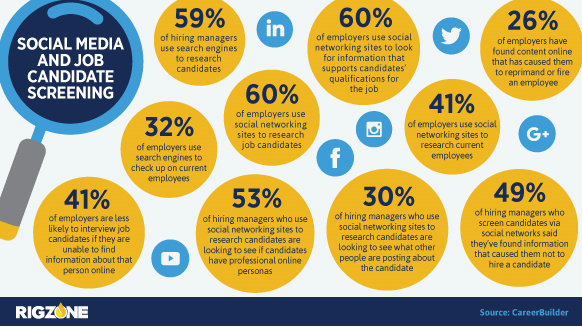 Generated by readers, the comments included herein do not reflect the views and opinions of Rigzone. All comments are subject to editorial review. Off-topic, inappropriate or insulting comments will be removed.