Over $87B to be Spent on UK Continental Shelf Decommissioning By 2046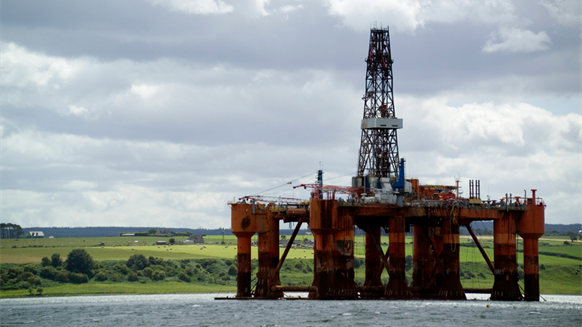 Over $87 billion dollars will be spent on decommissioning activity within the UKCS over the next 30 years, says Mark McAllister, chairman of The Decommissioning Company.E
During the next 30 years, more than $87 billion will be spent on decommissioning activity within the UK Continental Shelf, said Mark McAllister, chairman of The Decommissioning Company, at an oil and gas conference in London.
"The overall cost of decommissioning has increased now sixfold in the last decade," McAllister added told oil and gas delegates at the Finding Petroleum Decommissioning event Tuesday.
Last month, Wood Mackenzie estimated that 142 UKCS fields would cease production over the next five years and that a total of $80 billion would be spent on decommissioning.
In addition to outlining the rising planned expenditure of the decommissioning sector, McAllister said the oil and gas industry has a responsibility to decommission the North Sea as cost effectively as possible but warned that this will only happen "if we optimize learning between projects and maximize coordination".
North Sea Has "Limited" Decommissioning Experience
"The [UKCS oil and gas] industry has had relatively limited experience of decommissioning," said Christopher Lloyd, an oil and gas consultant at CL Consultancy.
"There have been some notable examples of good decommissioning projects completed, but these have been the exception to the rule," he added.
Despite the lack of decommissioning experience in the sector, Lloyd said the industry is in a much better position than ever before to increase the financial and technical progress of this type of activity. Highlighting this point, Lloyd alluded to the development of new vessel technology.
Construction of the Twinlift system should be fully operational by 2020, and the Pioneering Spirit will be first operational next year.
These two items are game-changers. They absolutely change the way that this can be done," Lloyd said. "This gives us a much better future for decommissioning."
Decommissioning Business Opportunities
Decommissioning activities present opportunities for a number of companies, said Bob Palmer, a partner at CMS Cameron McKenna LLP.
The business opportunities are for drilling companies for P&A (plugging and abandoning of wells), for contractors to remove the facilities, he explained. In addition, a whole new business in disposal and recycling is a massive opportunity.
"Of course all the contractors – the health and safety, the consultants - they will all have a big part to play," Palmer said in a presentation at the conference.
But this type of activity will come with some risks though, he said.
1
2
View Full Article
Generated by readers, the comments included herein do not reflect the views and opinions of Rigzone. All comments are subject to editorial review. Off-topic, inappropriate or insulting comments will be removed.