BLOG: How I Survived My Layoff
by Valerie Jones
|
Rigzone Staff
|
Monday, June 06, 2016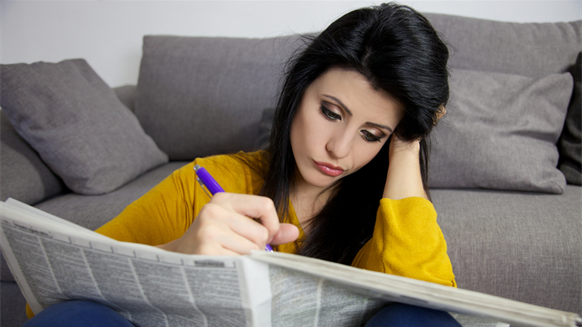 Careers Editor Valerie Jones offers personal experience of enduring through a lay-off and bouncing back at work.
Possibly one of the hardest things for an ambitious, 30-something who has worked consistently since the age of 16 to endure is the same thing hundreds of thousands of oil and gas workers have experienced as of late. And that, my friends, is a layoff.
I can't say mine was unexpected. I worked at a startup company sprinkled with millennials and senior execs in their late thirties or early forties, free snacks and coffee in the break room, a video game console and endless in-office happy hours. My position was always as a writer, but every few months, the strategy changed. One quarter we were required to write several, shorter pieces per week and the next quarter, we were required to write four lengthy articles per month. If nothing else, writers are quite versatile.
The first cuts encompassed an entire team. The second round of layoffs included some of our writers. So my eyes were wide open.
When I was welcomed one morning with an email telling me to convene in the conference room, I knew what time it was. I mean, I saw the HR guy as I was coming in the office. So no surprises here.
I listened as they outlined our separation package and explained how long the continuation of our medical benefits would last. I didn't really feel angry, embarrassed or isolated. The room was full. This round of cuts included people from several different departments. I wasn't singled out. Still, knowing that some of my colleagues had families to care for, mortgages, etc. did tug at my heart strings. I thought my realism – with a hint of optimism – would get me through this transition.
As we newly unemployed workers were hurried out of the building (I made them let me in the kitchen to get my TV dinner – yeah, that was coming with me!), it didn't really hit me until the receptionist, who I'd developed quite a good relationship with, ran up and hugged me with tears streaming down her face.
"I'm so sorry!" she said.
I assured her it was fine, I'd be fine, it wasn't her fault and vowed to keep in touch. Then we all went out for drinks – at 10 in the morning.
I was unemployed for a total of three months, and to be honest, it was maddening. I spent about a month in my hometown staying with my parents to cut down on bills, depleted my savings because unemployment pay wasn't enough to cover all of my expenses and scoured job boards daily looking for positions in my field.
As I mentioned previously, I've always worked. So I didn't know what to do with myself every day. There's only so many happy hours you can go to. Plus, all my friends were busy during the day – at their jobs. I'll admit the first week was pretty cool. Almost felt like a vacation of sorts. You relax, regroup and figure out what your next move will be. And then reality set in.
Here's a few tips I learned that helped me during my transition:
Expand Your Search. I wanted to continue working as a journalist, but was open to all industries. So I applied, and applied and applied. And when I didn't get the response I was hoping for, I expanded my search a bit. This is important. If you're too tied to a specific position, you may pigeonhole yourself. Think about your skillsets and how they could be useful in other industries.

Be Honest With Yourself. I remember getting a response from one company I was only half-heartedly interested in and they required me to take a test, submit three writing samples and some other odd requests I simply didn't feel like doing because I knew in my heart I didn't want the job, I probably wouldn't be happy there, and more than likely I wouldn't stay. As I entered my third month of unemployment and desperation, I also signed up to some company where I could submit freelance articles. But the pay wasn't substantial and it was unclear as to what I would be writing about. So I passed on that as well.

You'll Get Rejected. You Have to Be OK with That. I can't tell you how many positions I applied for in which I thought, 'Yes, this will be perfect for me!' Well, let's just say the companies didn't always feel the same. When you don't get that response or call back, or worse yet, you get the dreaded "We've decided to go with another candidate" email, it's easy to take it personally or get discouraged. But the law of averages says you won't receive an interview from every position you apply for. Do you date every person who shows interest in you? No. Humans are selective by nature.

Keep the Faith. As I approached the end of my third full month of unemployment, I remember literally telling myself I have to get a job in the next week – no matter what. My money was gone. All my bills would be due and I did not want to move back in with my parents. I prayed as well. I began searching on websites I wouldn't normally – maybe a hidden gem of a job would be found somewhere obscure. Sure enough, I stumbled across a job posting that literally fit me to a 'T.' When they emailed me back one day later asking if I could come in for an interview, I had to stop myself from saying, "I'm on the way now." One day after the interview, they offered me the job on a trial basis. Basically, I had to come in and either sink or swim. Three months later, I was still there and became a salaried employee with benefits.
While three months may seem like a very short time compared to many oil and gas workers who have been searching for jobs for months, the tips I learned can help at any stage in the job search. For fear of sounding like a broken record, I won't say that the industry will eventually recover. I will say that though you can't control the industry – how it ebbs or flows – you can control your actions after a layoff and how you approach the job search. So do what you can to position yourself to come out of the downturn a winner.
Generated by readers, the comments included herein do not reflect the views and opinions of Rigzone. All comments are subject to editorial review. Off-topic, inappropriate or insulting comments will be removed.