BLOG: Time Running Out for Malaysian SPACs
by Chee Yew Cheang
|
Rigzone Staff
|
Friday, June 03, 2016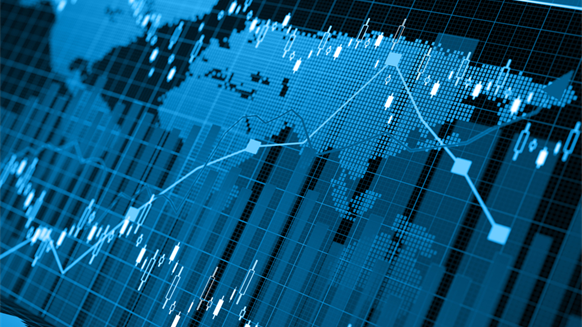 Two special purpose acquisition companies (SPAC) listed on local stock exchange Bursa Malaysia fail to complete upstream asset acquisitions.
Three years ago, the sun seemed to shine on CLIQ Energy Berhad and Sona Petroleum Berhad, two small firms in Malaysia with aspirations to be the next exploration and production (E&P) players in the oil and gas industry.
But time has run out for these special purpose acquisition companies (SPAC) listed on local stock exchange Bursa Malaysia. Both failed to complete any upstream asset acquisitions.
To a large extent, the paths taken by CLIQ and Sona as SPACs – or "shell companies" with no operations or income generating business at the point of their initial public offerings (IPO) – have now come full circle. That's because SPACs, first introduced in Malaysia in 2009, are given 36 months from their IPOs to make a qualifying acquisition (QA) by utilizing up to 90 percent of the funds or a minimum of $36.7 million (MYR 150 million).
The precarious situation that CLIQ and Sona landed themselves in was certainly not due to the lack of trying.
CLIQ, which raised $118 million (MYR 364.49 million) in April 2013, announced in March 2015 the purchase of two producing oilfields in Kazakhstan as QA for $117.3 million from Phystech Firm LLP. But the Securities Commission Malaysia (SC) returned the QA application on grounds of insufficient disclosures, and because the independent expert had failed to give an opinion on the fairness of the report by a technical expert. CLIQ decided March 7 to liquidate the firm after the SC rejected its request for more time to complete the deal.
Unlike CLIQ, Sona made two attempts to complete its QA.
The SPAC, which raised $172.2 million (MYR 550 million) on Bursa Malaysia in July 2013, announced a $280 million purchase of two oil and gas blocks in the Gulf of Thailand from Salamander Energy Plc in June 2014. But the deal collapsed after Salamander agreed to merge with Ophir Energy plc in late 2014.
Sona did edge closer towards completing the $25 million acquisition of the Stag oilfield in Production License WA-15-L off Western Australia from Quadrant Energy and Santos Ltd. in its second attempt to secure a QA. Shareholders, however, voted overwhelmingly on April 27 against the acquisition of the oilfield.
"We still have [around] three months … before our QA deadline on July 29. We will discuss with our lawyer and explore what are the options we have," Sona Chairman Mohamed Khandar Merican said, as quoted April 27 in local business media The Edge Markets.
Meantime, Reach Energy Berhad – the last SPAC to be listed on Bursa Malaysia in August 2014 and one that raised $245.3 million (MYR 779.2 million) in an IPO – entered into an agreement to purchase a 60 percent stake in an onshore oil and gas producing block in Mangistau Oblast in southwest Kazakhstan for $155 million. Whether this will be deemed a QA and earn the support of shareholders remains to be seen.
So far, only Hibiscus Petroleum Berhad – Malaysia's first SPAC – has successfully completed the transition to a full-fledged oil and gas company after its IPO in 2011. The firm now holds interests in upstream assets in Australia, Middle East and Europe.
The existing plight of the SPACs has not been helped by the downturn in the global oil and gas industry as shareholders turned cautious towards QAs, Zulkifli Hamzah, research head at Malaysia's MIDF Amanah Investment Bank Berhad said April 30 in The Star.
Still, he said he believed that "as a product, SPAC is a viable capital market offering and should be continued."
Given the dire performance so far, skeptics have called into question SPAC's role as a viable capital market offering. Industry analysts suggest the hype associated with SPACs was overdone in the past, calling into question the sustainability of the business model.
1
2
View Full Article
Generated by readers, the comments included herein do not reflect the views and opinions of Rigzone. All comments are subject to editorial review. Off-topic, inappropriate or insulting comments will be removed.