IFAP: Australia Not Compromising Safety Standards and Training
by Ben Creagh
|
Rigzone Contributor
|
Monday, June 06, 2016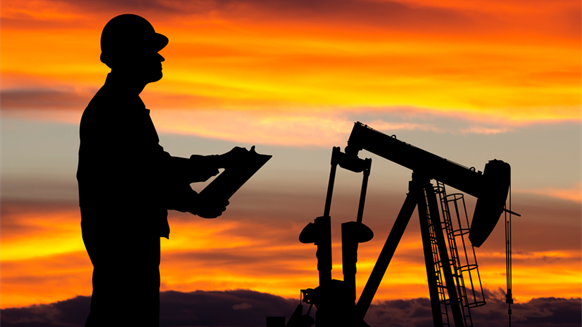 The importance of safety training remains high on the agenda for Australia's oil and gas industry despite ongoing challenges for companies, an industry expert says.
Safety training activity may have dipped in the past 18 months but that has not affected the strong commitment Australian oil and gas companies have shown in the area, Mark Small, chief operating officer at safety organisation, Industrial Foundation for Accident Prevention (IFAP), told Rigzone.
As the market environment in Australia evolves, impacted by lower oil prices and the changing phase of the liquefied natural gas (LNG) sector, IFAP continues to provide a range of safety programs required by oil and gas workers for offshore activities.
IFAP, which has access to a protected harbor, open ocean areas, and an offshore and maritime training centre (OMTC), also provides training in sea survival.
Small said the completion of many LNG construction projects and fall in exploration activity had meant the number of people taking training courses had dropped significantly.
"We have obviously gone through a period of unprecedented construction activity, and we were in great demand from our clients to provide training," Small explained.
"We are now at the opposite end of that where some of the construction projects are at different phases, but also with the drop in oil price and exploration activity, that means the demand for this type of training has also declined.
"However, what is evident is that oil and gas companies are not compromising on this type of training. If the people are required to have the training to be offshore then they are getting the training. The standards have absolutely been maintained. There is just less requirement at the moment."
Matured Marketplace
Small said the strong commitment to training was a reflection of how attitudes toward safety had matured over the past couple of decades.
"We now have (safety) leaders in the major oil and gas companies and they are absolutely leading from the front – there is no compromise from what we can see in safety standards," Small said.
However, he added that oil and gas companies were implementing different strategies for their safety training needs when engaging IFAP for its programs.
"What I have noticed is they have been conscious of who is getting the training. Previously in many jobs you would automatically receive training on a job matrix, although the employee may not even fly offshore that whole year or the next year – it was just part of the requirement for that job role," Small explained.
"Now companies are noticing that and they are holding off on the training unless the employee does actually have to go offshore. Employees are not being trained 'just in case' – they are being trained because they have to have it.
"Companies are now being careful not to waste any of their training budgets and using it as efficiently as possible."
Recruitment Trends
Austin Blackburne, regional director for human resources agency Hays, told Rigzone that occupational health and safety (OHS) is one of the few areas in the oil and gas industry where there is still recruitment activity.
1
2
View Full Article
Generated by readers, the comments included herein do not reflect the views and opinions of Rigzone. All comments are subject to editorial review. Off-topic, inappropriate or insulting comments will be removed.