BLOG: Changing Behavior Biggest Challenge to Oil, Gas Industry
by Karen Boman
|
Rigzone Staff
|
Thursday, June 02, 2016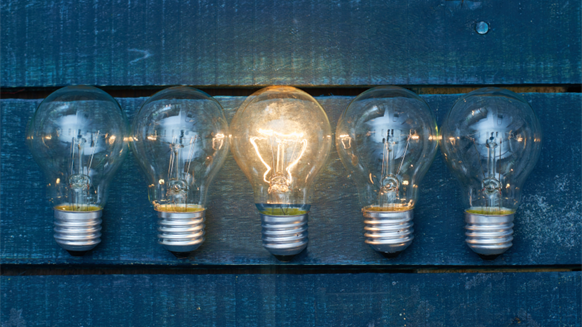 Can the oil and gas industry change its behavior enough to deliver offshore projects on time and under budget?
The oil and gas industry has faced many challenges, but the biggest challenge of all may be human nature.
At this year's Offshore Technology Conference, I spoke with io Oil and Gas Consulting CEO Dan Jackson on the need within the oil and gas industry to be open-minded to new ways of thinking and doing things. His firm, an independent joint venture backed by GE Oil & Gas and McDermott, was established to introduce a new approach to offshore field development projects. Even before the oil price bust, many offshore projects were being delivered late and over budget; in the current market, the outlook is worse for projects getting off the ground altogether.
His message is not a new one. As a veteran oil and gas industry journalist, I've attended countless conferences where discussion has focused on the need for new approaches not only to project development, but also to how industry hires and retains its workforce. As a native of the Houston area, I've also seen the boom and bust cycle of oil and gas play out again and again since the 1980s. I feel like I'm caught in a time warp at times, with different clothes and music marking the passage of time. It makes me wonder: will the oil and gas industry ever change?
Right now, there is a lot of discussion and focus on addressing efficiency and productivity. But when oil prices rise, will companies go back to their old ways? Jackson told me that changing human behavior is difficult, not matter what endeavor is being pursued. Changing your mindset to a new way of thinking is difficult, and takes time and practice. I have learned this from personal experience, but changing the behavior of thousands of individuals in an industry is a monumental feat compared with an individual's efforts to eat better or adopt more positive ways of thinking.
Part of me wants to be optimistic. After all, this is an industry that has made significant advancements in technology, drilling and producing oil and gas not only from frontier deepwater regions, but U.S. onshore shale plays. But thinking in new ways will require more than just a cheat sheet with the top five steps for changing behavior. For true change to occur, this shift must continue in spite of the oil price cycle. It will not only come down to technology, but new business models and other changes.
In times of crisis, it's easy to revert back to old ways, such as cutting staff. It's like reverting back to an old muscle memory. But if the industry really wants to change, it will require the creation of new muscle memories, and lots of patience and practice.
Generated by readers, the comments included herein do not reflect the views and opinions of Rigzone. All comments are subject to editorial review. Off-topic, inappropriate or insulting comments will be removed.