HR Pros Must Align Policies with Business Needs During Downturn
by Valerie Jones
|
Rigzone Staff
|
Tuesday, May 31, 2016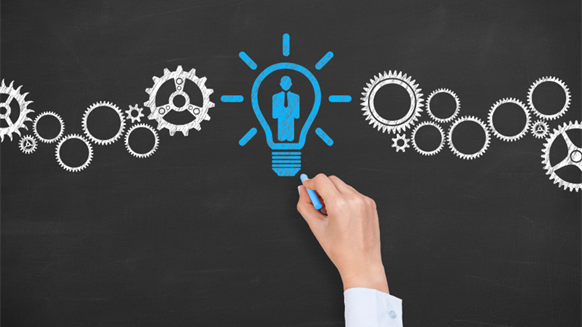 Ascende's Brett Haugh advises HR professionals on how to survive and thrive in the "lower for longer" oil price environment.
About two years ago when global oil and gas demand exceeded supply, it was human capital (people) who stepped up to the challenge of inventing technology and processing the know how to create ways of exploring areas and formations the industry couldn't explore previously. And ironically today, one of the industry's biggest problems is the lack of human capital it will have to get through the downturn, Brett Haugh, Ascende's managing principal, southwest region, told attendees at a recent energy forum.
"What impressed upon me most in the last 18 months of meeting with CEOs, board members and CFOs is for the first time in my career, I've seen a CEO – who I always thought of as being a bigger-than-life and dominant individual – look at me with desperate eyes and say 'what are we going to do? How are we going to make it through this?'" Haugh said.
This is when HR executives have to come to the table with solutions and ideas.
"We have to start thinking differently about the workforce … you don't want to be the company that failed the day before this thing starts to correct," he said.
The main thing, Haugh noted, is HR professionals have to make sure actions and policies align with the realities of the business situation the company is facing. This includes recognizing the changing needs and preferences in the talent pool.
He mentioned the years from 1986-2010 in which a lot of workers left the industry with not many new entrants to the industry, creating a leaky pipeline.
"I'm speaking about the electricians, welders and truck drivers … who do the hard labor and work in the field," said Haugh. "Those individuals have other options and job opportunities [outside of oil and gas]."
By recognizing certain needs and preferences, companies will be better able to appeal to and retain the workforce needed once the industry recovers.
"[Baby] boomers like benefit plans and knowing that they're protected and that's just not as important to millennials," Haugh said. "Millennials like advancement opportunities, which is not as important to somebody near the end of their career. Loyalty is high priority with boomers and work flexibility is big with millennials."
He maintains that now is the time to focus less on "best practices" and more on introducing new ideas.
"Going forward, it's not going to be about best practices; it's going to be about uniqueness and differentiation," Haugh said. "The more 'best practice, cookie cutter, safe approach' you take, the more you're commoditizing your value proposition."
Generated by readers, the comments included herein do not reflect the views and opinions of Rigzone. All comments are subject to editorial review. Off-topic, inappropriate or insulting comments will be removed.