Three Things Top Interns Do
by Valerie Jones
|
Rigzone Staff
|
Wednesday, June 01, 2016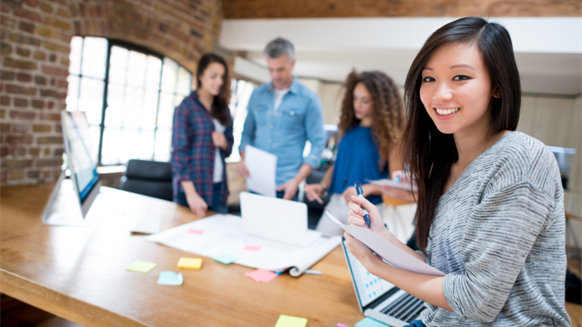 Rigzone provides young professionals tips on how to set themselves apart as outstanding interns and better their chances of landing a job after completion.
In a time when market conditions aren't the best and graduates are all applying for the same coveted positions in oil and gas, an internship is more valuable than ever.
Though hiring in the industry is down, it's not non-existent. Employers are looking for job candidates with leadership skills, who have fresh ideas and who are adept at new technologies. Many in oil and gas believe technology and innovation will be the key to helping the industry out of the downturn by creating more efficient means of operations.
Internships give young professionals the opportunity to acquire these skillsets, gain insight and first-hand experience in an industry in which they'd like to pursue a career.
Aspiring energy professionals should treat each and every internship – (yes, it's great to complete more than one) – as a real job. And it's important to wow employers any chance you get.
Check out this video to learn how to be a rock star at your internship!
Generated by readers, the comments included herein do not reflect the views and opinions of Rigzone. All comments are subject to editorial review. Off-topic, inappropriate or insulting comments will be removed.