Battle Inside OPEC Eases As Saudi Oil Strategy Finally Pays Off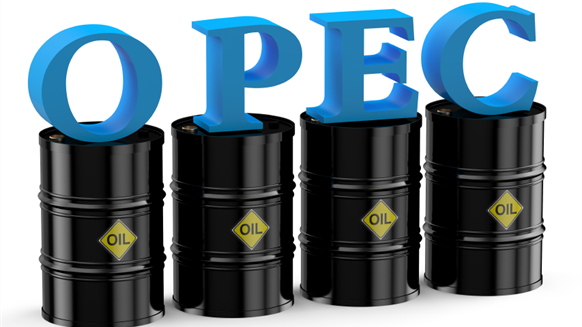 Saudi Arabia has been fighting with fellow OPEC members since the oil rout started two years ago. For the first time, it could soon argue convincingly that its strategy of squeezing rival producers is succeeding.
(Bloomberg) -- Saudi Arabia has been fighting with fellow OPEC members since the oil rout started two years ago. For the first time next week, it can argue convincingly that its strategy of squeezing rival producers is succeeding.
By stifling high-cost suppliers, the Saudi approach has now almost eradicated the global oversupply, spurring a price rally of 80 percent to above $50 since January. All but one of 27 analysts surveyed by Bloomberg said the Organization of Petroleum Exporting Countries will stick with the strategy rather than set output limits when ministers gather in Vienna on June 2.
"It might not look a victory compared with when oil was $100 a barrel, but the Saudi strategy is working as you've got significant production declines showing up in a lot of places, and prices are grinding higher," said Seth Kleinman, head of energy research at Citigroup Inc. "Which makes the odds of them abandoning the plan even more remote."
Lower prices have taken their toll on production from the U.S. to Nigeria. Analysts from the International Energy Agency to Goldman Sachs Group Inc. say the crude glut is dissipating as supply and demand move back into balance. That shift may mean a less contentious meeting than the last gathering in December, which ended with public criticism of Saudi Arabia's position from fellow members Venezuela and Iran.
Biggest Slump
Oil production outside OPEC is headed this year for its biggest drop since 1992 as the U.S. shale-oil boom that fostered the world surplus sputters out, the Paris-based IEA forecasts. U.S. output has fallen for 11 weeks to its lowest since September 2014, and will average 8.5 percent lower this year than 2015, the Energy Information Administration estimates.
Kuwait's acting oil minister Anas Al-Saleh, said on May 18 that OPEC's policy "has been working well."
Any action that raises prices would only rescue U.S. drillers and jeopardize the return to equilibrium, said Mike Wittner, head of oil market research at Societe Generale SA in New York.
"The Saudis might be concerned that if prices go a little higher and sustain it, that could nip the re-balancing in the bud just when it's getting going," said Wittner. "I don't know they have a whole lot of incentive to particularly do anything."
Opposition Fades
While the economies of OPEC members such as Venezuela and Nigeria remain under strain, they are probably resigned to the course set by Riyadh, said Jason Bordoff, director of the Center on Global Energy Policy at Columbia University in New York.
"Countries like Venezuela have been pushing OPEC for over a year now to do something to get the prices up," said Bordoff. "They probably recognize that that's a futile effort at this point. The Saudi strategy of allowing low prices to do the work of low prices is working."
The chances of reaching any supply agreement look especially dim after OPEC failed to complete an accord with Russia and other non-members on freezing supply levels in Doha last month, according to Daniel Yergin, vice chairman of consultant IHS Inc. The deal collapsed at the last minute when Saudi Arabia's Deputy Crown Prince Mohammed bin Salman insisted that political adversary Iran, which had ruled out participating, would need to join.
Iranian Clash
"The clash between Iran and Saudi Arabia makes it very difficult for OPEC to do anything," Yergin said in a Bloomberg television interview. "It's pretty hard to have any deal at this point."
Iran -- a key advocate of output restraint in previous years -- is unlikely to push for a new group limit as it remains focused on restoring exports previously constrained by sanctions, Societe Generale's Wittner said.
The only analyst surveyed who predicted an agreement, Phil Flynn at Price Futures Group Inc. in Chicago, expects the group to follow up on the aborted Doha initiative by deciding to "freeze" production at current levels.
1
2
View Full Article
Generated by readers, the comments included herein do not reflect the views and opinions of Rigzone. All comments are subject to editorial review. Off-topic, inappropriate or insulting comments will be removed.
RELATED COMPANIES