Seadrill Drops as CEO Says Drillship Firesale Was Overpriced
by Bloomberg
|
Mikael Holter
|
Thursday, May 26, 2016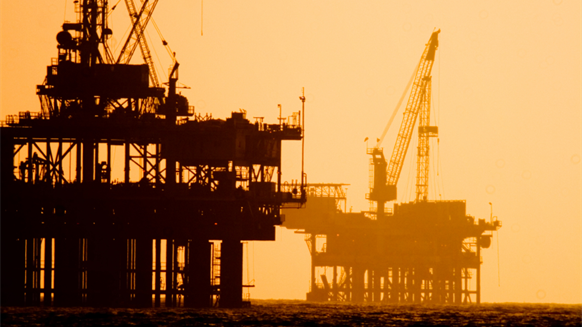 The offshore drilling market is in such bad shape that when a rival recently bought a rig for less than a 10th of its new-build cost, it probably overpaid, according to Seadrill Ltd. Chief Executive Officer Per Wullf.
(Bloomberg) - The offshore drilling market is in such bad shape that when a rival recently bought a rig for less than a 10th of its new-build cost, it probably overpaid, according to Seadrill Ltd. Chief Executive Officer Per Wullf. Shares in his oil-services company reversed gains to become the biggest losers in Oslo trading.
Shipping tycoon George Economou paid just $65 million for the 2011 vessel Cerrado last month, but it was still "probably too much" for a rig that hasn't worked for a year, Wullf said in a phone interview. In the current market, the asset represents a "pure liability."
Those comments, which illustrate how the collapse in crude prices has driven down the value of offshore drilling equipment, "would suggest that Wullf thinks that his own stock is grotesquely overvalued," said Alex Brooks, an analyst at Canaccord Genuity Group Inc. The shares dropped 7.4 percent to close at 27.2 kroner in Oslo after trading up most of the afternoon following the publication of earnings that beat analyst estimates.
"He's basically saying that the drilling units are worth about $50 million, or possibly nothing at all, if they haven't been working recently," Brooks said in an e-mail. Seadrill's current share price would imply that similar rigs controlled by the company should be valued at about $175 million each, he said.
The Cerrado sale, which had been seen by analysts including Brooks as bad news for rig owners and their creditors, won't have any effect on Seadrill's current efforts to restructure almost $10 billion in debt, Wullf said earlier. Seadrill wouldn't be interested in acquiring rigs of this type given its current funding situation and the market outlook, the CEO said.
Finding Bottom
"A rig like this, that hasn't worked for a year, that's had different owners, it would probably be very hard to justify to pay more than was paid for it -- and it was probably too much, to be honest," Wullf said. "When you look at stacking cost, classing, reactivation, financing and all that stuff, then I'd rather take a distressed asset from a shipyard."
The worst market downturn in a generation has finally hit bottom, even if a recovery is unlikely before 2018, Wullf also said. While the price of Brent crude rose past $50 a barrel for the first time in more than six months, it will need to remain stable for longer for oil companies to hire more rigs, boosting a utilization rate that's only 56 percent for floating units globally, he said.
Utilization won't get "much worse than now," but it could be at least a year before it improves, and only then will rental rates start to do the same, he said. "From a driller's perspective, we're now at the bottom of the market rate-wise." Wullf said in a phone interview from London. "It can't get any worse."
Crude's collapse since 2014 has pummeled offshore drillers such as Seadrill and Transocean Ltd. as it led their clients, the oil companies, to slash spending, reducing demand just as a wave of new rigs was already inflating supply. Day rates for the most advanced rigs have fallen to less than $250,000 compared to as much as $650,000 at a 2013 peak as drillers accept lower pay to get new work or extend existing contracts.
Seadrill, controlled by billionaire John Fredriksen, will probably announce more blend-and-extend deals with clients, where extensions are coupled with other amendments, during this quarter, Wullf said.
Seadrill, with the heaviest debt burden among its peers, is negotiating a restructuring with all stakeholders. The plan has entered its second phase with full backing from the board, led by Fredriksen, and should be finalized by the end of the year, the CEO said. Analysts from banks including Nordea AB and DNB ASA have estimated the final agreement will include at least $1 billion in new equity.
"Our package of course includes some new capital in some form," Wullf said. "The analysts have guessed pretty well" on the scope of the capital need, he said, declining to provide more specifics.
To contact the reporter on this story: Mikael Holter in Oslo at mholter2@bloomberg.net To contact the editors responsible for this story: James Herron at jherron9@bloomberg.net Alex Devine
Generated by readers, the comments included herein do not reflect the views and opinions of Rigzone. All comments are subject to editorial review. Off-topic, inappropriate or insulting comments will be removed.