PE Commitments Alone Not Enough to Signal Asset Market Recovery
by Karen Boman
|
Rigzone Staff
|
Wednesday, May 25, 2016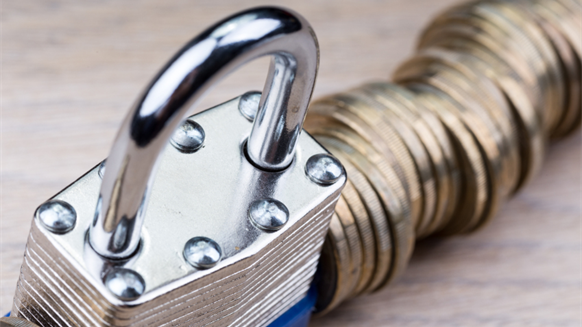 Just because a private equity firm makes a commitment to an oil and gas team doesn't mean that meaningful spending will take place.
There's been no shortage of commitments by private equity (PE) firms to new oil and gas company teams, such as Energy Spectrum Capital's recent commitment to BlueJack Energy Solutions LLC. But these commitments alone don't guarantee that meaningful capital will be put to work.
"The team doesn't have a full blank check and the power to do whatever they want," Bobby Tudor, chairman and CEO of Tudor, Pickering, Holt & Co., told Rigzone in an interview. Ultimately, the PE firm has final say.
PE firms have not been active in the oil and gas asset market in the past 18 months, Tudor said. Instead, they've primarily been focused on their own portfolio companies, some of whom have been struggling with debt. The decline in oil prices means that firms also have had to mark down the value of investments. As a result, PE firms are doing 'a lot of handholding' with nervous, unhappy limited partners.
James C. West, senior managing director & partner with Evercore ISI, told Rigzone that many PE firms were busy evaluating the assets that would have been divested by the Baker Hughes and Halliburton had the merger of the two companies been successful.
"The issue has not been that there aren't any sellers, but no buyers" willing to pay what sellers are asking for, Tudor commented.
But confidence is starting to rise on the belief that oil prices have bottomed out. The true test will be whether the asset market opens again and becomes active, said Tudor, who has seen signs in the past 30 days that the asset market is firming. He anticipates that the second half of 2016 could be active, particularly for exploration and production. For this to happen, the prompt contract will need to be close to $50/bbl, and five years out above $55/bbl.
Generated by readers, the comments included herein do not reflect the views and opinions of Rigzone. All comments are subject to editorial review. Off-topic, inappropriate or insulting comments will be removed.