Negotiation 101: Strategies to Implement Before You Get in the Room
by Valerie Jones
|
Rigzone Staff
|
Wednesday, May 25, 2016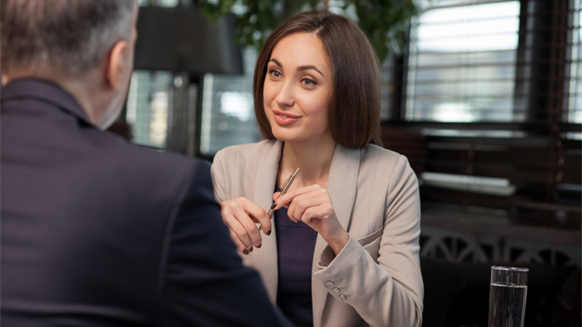 Newberry Executive Solutions leader Neena Newberry shares best practices for women negotiating in the workplace.
Negotiating at work – whether it's for a promotion and pay raise or to gain support on a project – involves quite a bit of strategy. Too often, women get it wrong.
"Women negotiate four times less than men; therefore women are less comfortable doing it because they have far less experience," Neena Newberry, president of Newberry Executive Solutions said during a recent Women's Energy Network luncheon.
Negotiation outcomes are influenced by several factors, including perception and mindset.
Perception – how you're viewed, your reputation and what people think of you – greatly impacts how your ideas are received, said Newberry. And according to statistics, leadership presence is impacted more by exposure and image (60 percent) than performance (10 percent).
A lot of the strategy behind negotiation begins before a person enters the room.
"Consider strategic snapshots and what you show people on a day-to-day basis," she said. "If you always seem worried, rushed or stressed, you may inadvertently be giving your boss the impression that you can't handle what you're doing."
Even the question, "How are you doing?" can be answered strategically.
Rather than responding with, 'Oh, my gosh, things are so crazy,' or 'I'm so busy,' consider responding with, 'Things are busy, but I'm loving what I'm doing.'
Another way to shoot yourself in the foot during negotiations is to limit yourself, Newberry said. Some of these limits include worrying that you're asking for too much money and or too focused on damaging a relationship with your boss, rather than asking for what you believe you deserve.
And if you have the tendency to say yes too fast, if you back down at the first sign of resistance, or if you get emotional (cry or yell, for example) during a negotiation, recognize that puts you in the passenger's seat of who's driving your best interests.
To place yourself in the best position to be successful in a negotiation, be able to execute multiple influence tactics. Rather than just focusing on the tactic you prefer, understand that you can appeal to people in different ways. Newberry shared a few common influence tactics:
Use your head. Be logical and take a rational approach. Base everything on facts, data, research and process.
Show you've got a heart. With an emotional approach, explain what this can mean for someone personally or the organization.
Use your hands. Collaborate. Offer to lend a hand or work together to achieve a common goal.
Generated by readers, the comments included herein do not reflect the views and opinions of Rigzone. All comments are subject to editorial review. Off-topic, inappropriate or insulting comments will be removed.