Global Oil, Gas Layoffs Exceed 350,000
The total number of layoffs since the onset of the industry downturn is more than 350,000 globally, according to a report by Houston-based consulting firm Graves & Co. The report, which includes layoff numbers as of noon May 6, details 351,410 layoffs.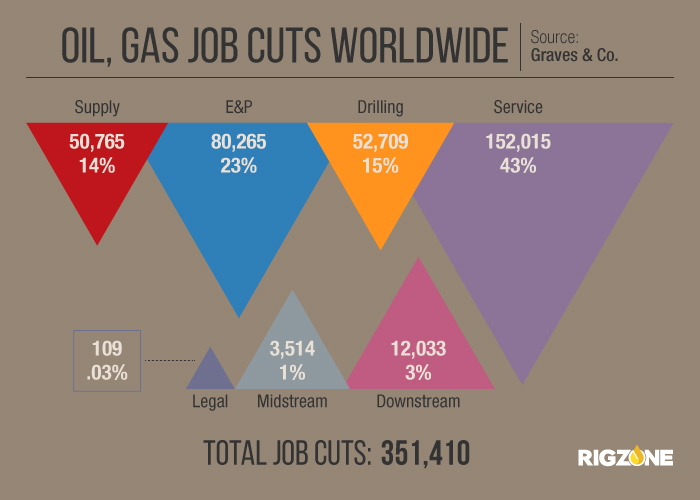 Back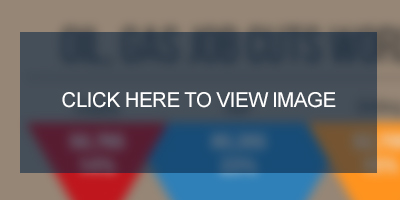 The layoff numbers are conservative, John Graves, president of Graves & Co., told Rigzone.
His firm only includes public layoff announcements – no hearsay.
"I also include WARN Act notices to state workforce commissions, and a conservative extrapolation from the Baker Hughes US rig count of 30, which would cover the drilling contractor personnel only," he said. "Approximately 65 percent of the industry participants (particularly here in the US) are private companies that do not make public announcements about layoffs."
Graves said though WARN Act notice requirements apply to private and public companies, notices are required for significant layoffs (50 or more laid off at a time).
"The majority of private companies in our industry employ less than 25 people or so," he said. "The result is that the major untold story of the current downturn is private company layoffs."
The downstream sector, which accounted for 12,033 of the layoffs, has fared better during the downturn.
"There are a lot of recent new jobs in refinery construction downstream, particularly along the Gulf Coast," Graves said. "This leads me to the think that the number of downstream layoffs, in the United States at least, are somewhat anomalous as many of those laid off downstream workers may be able to transfer into the downstream construction side fairly quickly."
Still, he noted that layoffs continue in downstream.
Generated by readers, the comments included herein do not reflect the views and opinions of Rigzone. All comments are subject to editorial review. Off-topic, inappropriate or insulting comments will be removed.