Getting Real About Oil, Gas and its Future Workforce
by Valerie Jones
|
Rigzone Staff
|
Thursday, May 19, 2016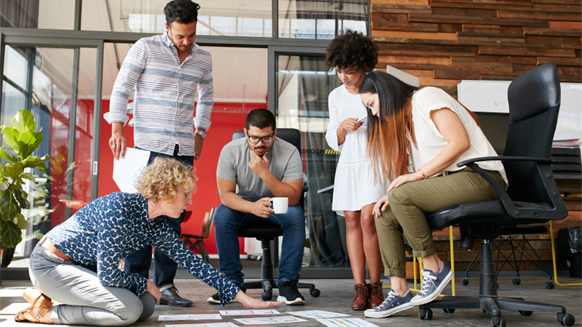 Co-founders of API's young professionals' organization speak candidly about challenges associated with the industry and how they're being proactive in addressing them.
With the Great Crew Change in full effect and the oil and gas industry vocalizing that it doesn't want to repeat past mistakes of halting graduate recruitment during a downturn, that leaves considerable opportunity for young and aspiring industry workers.
But it's not as simple as it sounds. There are some roadblocks, the most significant being the current low oil price environment which doesn't leave many job opportunities at the moment. Still, several industry organizations are putting in work to attract, educate and mentor the oil and gas workers of the future.
One such organization is the American Petroleum Institute-Young Professionals (API-YP), designed for oil and gas workers under the age of 35 or who have less than five years of industry experience. The nonprofit organization believes in mentorship and professional development of young professionals.
API-YP recently hosted a rig tour near Houston in which 100 people (a third of whom were between 14 and 18 years old) attended. With the organization still in its infancy stages, attendance exceeded the founders' expectations and they are discussing plans for a second rig tour.
James Gordey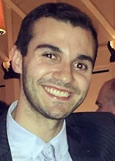 Chairman
and Co-founder,
API-YP
Rigzone spoke with James Gordey, API-YP chairman and co-founder, and Marty Dytrych, API-YP co-founder, about industry challenges, environmental issues and what millennials bring to the industry.
Rigzone: What do you see as the biggest challenge for young people preparing to enter the oil and gas industry? Further, what is your organization doing to address this challenge?
Gordey: Oil and gas is the largest, most diverse industry in the world, and as such, it can be quite difficult to learn about – and understand – how this truly global family of businesses fits together. Once someone enters the industry, it can be helpful to have a network of people helping them progress in their career. At API-YP, we offer the opportunity for members to build a powerful network by attending industry exclusive educational events, participating in professional development opportunities and receiving guidance from API's mentors to discover the world of oil and gas entrepreneurship.
Dytrych: The biggest challenges are:
Fear: Fear of being creative in an established industry, fear of sustaining a livelihood with low oil prices, fear of fitting in at the workplace and fear of the reputation of being involved in the industry
Poor reputation: What has the industry done to promote itself with value to the everyday American and have a real impact in changing minds?
Knowledge of the industry: The industry does a poor job of promoting the opportunities available as well as the value one can gain and contribute. It used to be 'join the armed forces and explore the world.' Why is this not the case? The industry affords it; why is this not promoted? Why is the industry recluse?
Marty Dytrych
Co-founder,
API-YP
We're working our tails off to open up the industry through tours, mentoring, discussions, education, podcasts, etcetera. We want to expose the value of what it means to be in oil and gas to everyone – middle school through those who have five years or less in the industry. Those who have five years or more industry experience, we are asking to become mentors.
Rigzone: In regard to the lack of diversity among gender and minorities in the industry, would you say it's more of an interest/image issue or something else?
Gordey: I haven't noticed a lack of diversity personally. Oil and gas companies look for talent that can do the incredibly difficult work they require wherever they can find it. I know many men and women of all backgrounds who work in all capacities across the industry. If you can solve a problem or fill a need, you will be well compensated for your time and effort.
Dytrych: I don't think it's an interest or image problem. I think it's a 'reclusive industry' problem. How many kids in Houston know about oil and gas? How many kids [men or women … minority or not] know about all the opportunities in oil and gas? How many kids graduating college in Houston know about the value they could bring to oil and gas? My bet is not many. Houston is one of the most diverse cities in the United States. Yet how many of our kids know about the industry? Very few. Why is that?
We're a closed industry because we won't reveal ourselves to the outside world … because we're scared of the protestors. The great thing about oil and gas is that every career you could imagine exists within the industry. The worst thing about oil and gas is that no one knows those careers exist.
Rigzone: Many young professionals, millennials in particular, have a real concern about environmental issues as they relate to oil and gas. Has the industry done a good job of educating this cohort about that topic?
1
2
View Full Article
Generated by readers, the comments included herein do not reflect the views and opinions of Rigzone. All comments are subject to editorial review. Off-topic, inappropriate or insulting comments will be removed.