How SEMS II Has Changed US Offshore Oil, Gas Operations
by Karen Boman
|
Rigzone Staff
|
Tuesday, May 31, 2016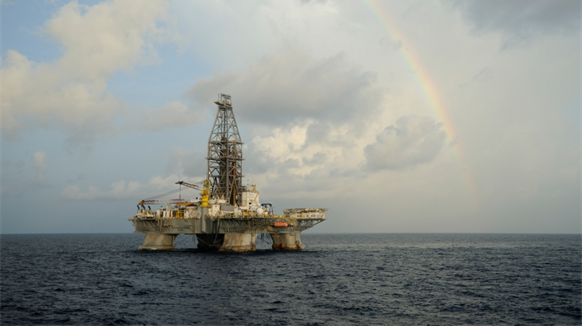 SEMS II has transformed how the offshore oil and gas industry works, including how hazards are identified and addressed.
The impact of the 2010 Deepwater Horizon incident – in which 11 workers on board the Deepwater Horizon drilling rig were killed when BP Plc's Macondo well blew out – continues to reverberate across the oil and gas industry. In April of this year, the Bureau of Safety and Environmental Enforcement (BSEE) announced new oil well control rules to prevent another incident like Deepwater Horizon from occurring. Last fall, BP was ordered to pay more than $20 billion in criminal and civil penalties and clean-up costs, making the settlement the largest corporate settlement of its kind in U.S. history. The rig's owner, Transocean, and well partner Anadarko Petroleum Corp. also faced litigation and fines over the incident.
Deepwater Horizon – a saga to be retold in a movie debuting later this year – also has impacted how audits of offshore oil and gas operations are conducted, and how hazards are mitigated.
Brady Austin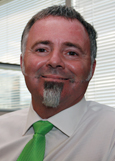 Quality Health Safety
and Environment Service
Line Owner,
Lloyd's Register
Safety and Environmental Management Systems (SEMS II), which includes 17 elements that oil and gas operators must address in offshore operations, have profoundly impacted how oil and gas companies approach operations, Brady Austin, Quality Health Safety and Environment Service Line Owner with engineering, technical and business services firm Lloyd's Register, told Rigzone. SEMS II, a non-traditional, performance-based tool used for integrating and managing offshore operations, was created to enhance the safety of operations by reducing the frequency and severity of accidents, according to a statement on BSEE's website. Currently, SEMS II applies only to operators and lessees in U.S. waters.
Under this new management program structure, oil and gas operators must have in place a safety environmental management system that address elements such as management of change, with objectives and metrics, so that auditors can ensure that companies are actually addressing the elements laid out in SEMS II.
Instead of conducting audits themselves, operators are required to have audits conducted every three years by independent audit service providers certified by the Center for Offshore Safety (COS). During these audits, hazard analysis of offshore facilities and operations is conducted. If hazards are identified, risk barriers must be implemented to prevent an incident from occurring. Insights gathered from audits about what oil and gas companies are getting right - and what needs work - are fed back into the oil and gas industry through COS.
This new process is creating a cultural shift in the oil and gas industry, Austin said.
Another cultural shift is the vast improvement of correspondence and collaboration taking place between companies and regulators regarding SEMS II. BSEE is at every meeting Austin has been to; it's rare not to see them there, he noted. BSEE is not necessarily telling oil and gas companies how to do things, but offering advice to companies when they see a need to steer them back on track.
"The wall between regulators and industry has disappeared," since the introduction of SEMS II, Austin said.
SEMS II came out of a request by BSEE's predecessor agency, the U.S. Minerals Management Service (MMS), to address how safety environmental management systems are implemented. In its investigation of Deepwater Horizon, MMS concluded the ineffective implementation of a safety environmental management system played a role in the deadly offshore rig explosion.
The oil and gas industry responded by turning to the existing American Petroleum Institute Recommended Practice 75. This document, originally written following the 1988 Piper Alpha incident in the UK when 167 oil workers were killed, would provide the foundation for SEMS II, Austin said.
Committees and workgroups from BSEE, COS, International Association of Drilling Contractors, and operators are currently involved in revising this document. The biggest change taking place for API RP 75 is that contractors are participating in the rewrite. Austin said the biggest improvement that he sees coming out of SEMS II is operators will be better-positioned to ensure contractors are conducting safe operations. This is critical because typically, around 10 percent of work on an offshore project is done by the operator, while 90 percent is conducted by the contractor. In some cases, an operator may not have any of its personnel at a facility.
"There is a push in industry for contractors to get their SEMS II programs in place," said Austin. "It's not required by regulations at this time, but can be required under a contract. If a contractor has a SEMS II program and goes through the same program that operators do, it can save contractors a considerable amount of money."
For projects, operators have to bridge their management system to the contractor's management system, Austin explained. The bridging process could be as simple as an operator and contractor deciding to completely use one management system. But in some cases, a fit-for-purpose, or blend of operator and contractor systems are used, personnel will need to be retrained to work under the new system. This can add to costs, or even result in a contractor losing out on work if they don't have a SEMS II certification and audits.
The performance audit process involves an enormous amount of resources for both operators and contractors. Operators, who may have 30 to 40 contractors working on their projects, have to conduct audits on all these companies to ensure all these contractors are meeting their goals. Some contractors may be audited by operators 20 to 30 times a year, answering the same questions each time.
1
2
View Full Article
Generated by readers, the comments included herein do not reflect the views and opinions of Rigzone. All comments are subject to editorial review. Off-topic, inappropriate or insulting comments will be removed.
RELATED COMPANIES